It was the summer of 2006, Croatian fans had high hopes from their teams with a mix of experience and young upcoming players. They were placed in Group F of the World Cup in Germany, up against tournament favorites Brazil, Asian Champions Japan & Oceania's powerhouse Australia. On paper, everyone thought Croatia would at least make it past their group by finishing second after losing their opener against Brazil in Berlin. However, it was not the case as they could only manage 2 points after drawing both games against Japan & Australia.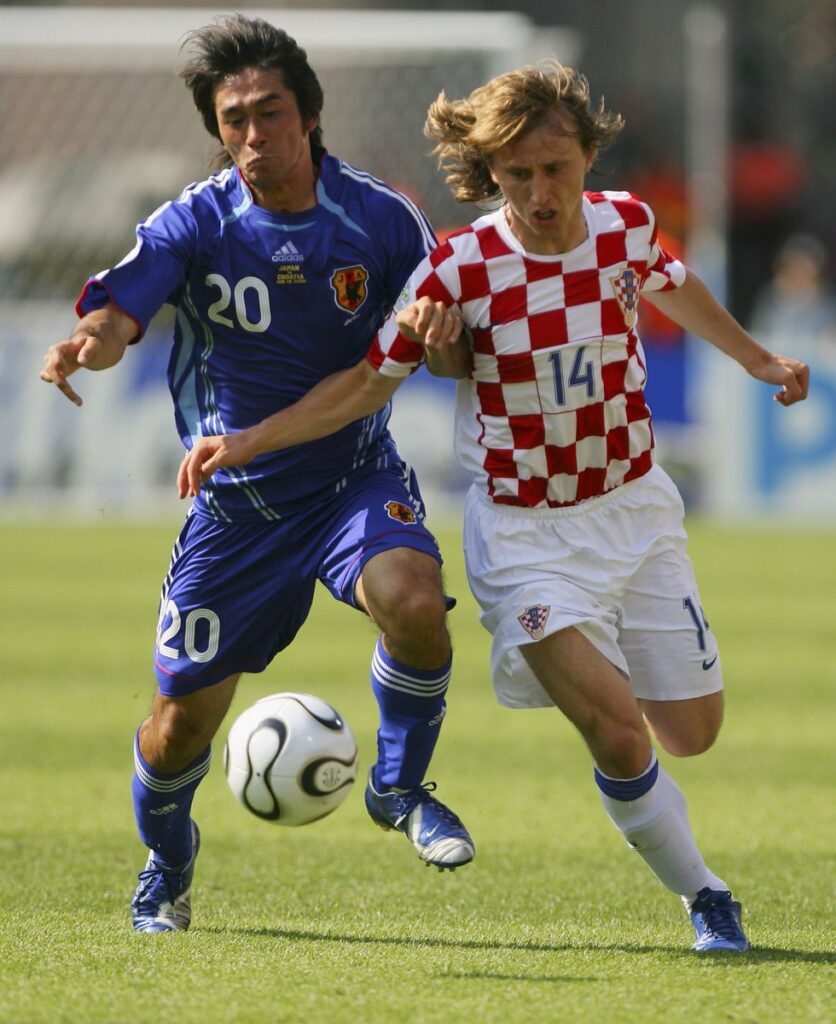 During the goalless draw against Japan, at the end stages coach, Zlatko Kranjcar decides to bring on this skinny young player with the number 14 on his back in the famous Croatian checkered kit, I thought to myself he doesn't seem like a player who would change the game, right I was as Croatia could not get on the scoresheet that evening. Moving fast forward to Euro 2008, the hype was circulating around the young Dinamo Zagreb player that many clubs were after the midfielder. He was called the 'Croatian Cruyff' due to some similarities in terms of facial features, on pitch skills, vision & understanding, oh yes! He also wore number 14, I guess that was deliberate not a coincidence.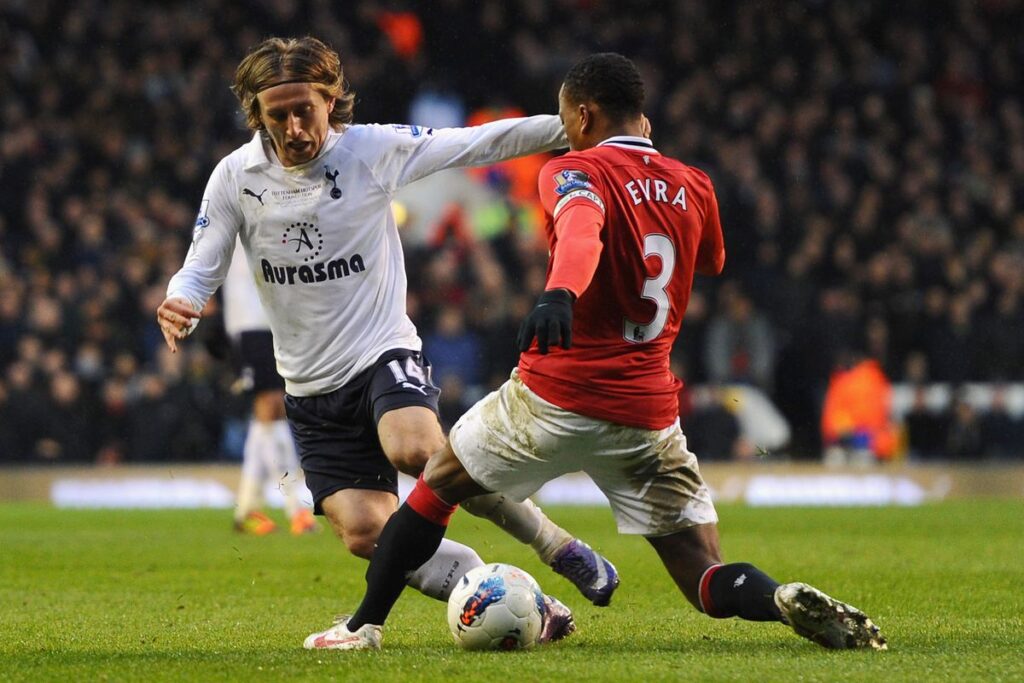 Croatia were again touted as dark horses for Euro 2008, this time with a young team and most of the legendary players from 98, 2002 & 2006 were now in the past. Slaven Billic vowed to take Croatian football in transition believing in the youth who would grow along with passage of time and become a future force in world football. I was interested to see how Modric develops & grows, where he goes from here. He scored the opening goal for Croatia against co-hosts, Austria from the spot kick but later in the tournament Croatia were knocked out in the quarterfinals by Turkey. However, Modric won many admirers and scouts were quick to consider him as an option for their respective clubs, he was one of the best young players of the tournament.
Modric opted to join Spurs, what we noticed was he was playing more as a deep in midfield rather than playing more in the attack. Now maybe I was wrong there to think he was a number 10, playing more in linking up with attackers. He was criticized for being 'light weight' for the Premier League after injuries and some critics claimed he was not fast enough but Luka outgrow expectations, at least of him team mates. He was technically gifted and hardworking; he started to believe he should be playing at a bigger club and continued to force a move to Chelsea in 2011 but a £40 million bid on deadline day was rejected. Modric was a regular starter and scored crucial goals for Spurs in the 2011-12 season & Redknapp was aware it was going to be difficult to keep hold of the Croatian midfielder for long.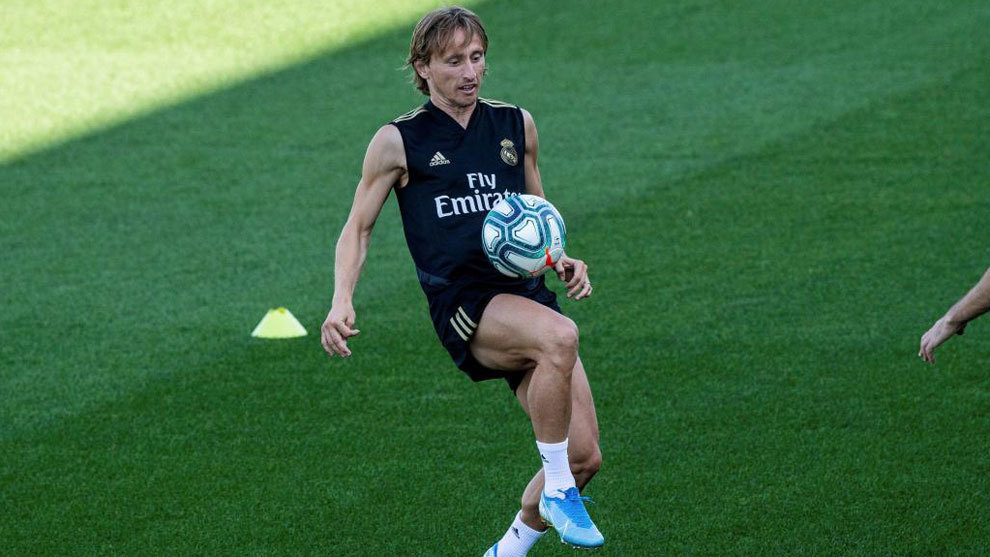 A dream move to Real Madrid came calling after Spurs accepted £30 million offer on 27th August 2012, Modric signed a 5-year deal at the Bernabeu, where he initially struggled to make his place as a starter under Jose Mourinho as the midfield had options of Ozil, Xabi Alonso & Sami Khedira. Mourinho also cited lack of pre-season fitness due to the player seeking for moves affected his decision to make Modric a starter in the team & he had to work for it. Spanish newspaper, Marca was quick to term Modric as one of the worst signings made by Real Madrid, ouch! The same Modric assisted Ramos from a corner for a winning goal against Barcelona in the 'El Classico' & scored an important 25-yard equalizer to give Real Madrid an away goal at Old Trafford against Manchester United.
Modric was making a mark and working hard, there is always pressure to perform at Real Madrid, a club with a complicated environment due to frequent management changes, players coming and going, Modric realized there was no room for error. In 2013, Mourinho left, marking the appointment of Carlo Ancelotti & Mesut Ozil also left for Arsenal, which meant Modric had chance to become a regular starter- bear in mind he was a different player compared to Ozil but now with Ancelotti at the helm, there was going to be change in formation and tactics, Modric was going to play a vital role in Real Madrid's upcoming success for years to come.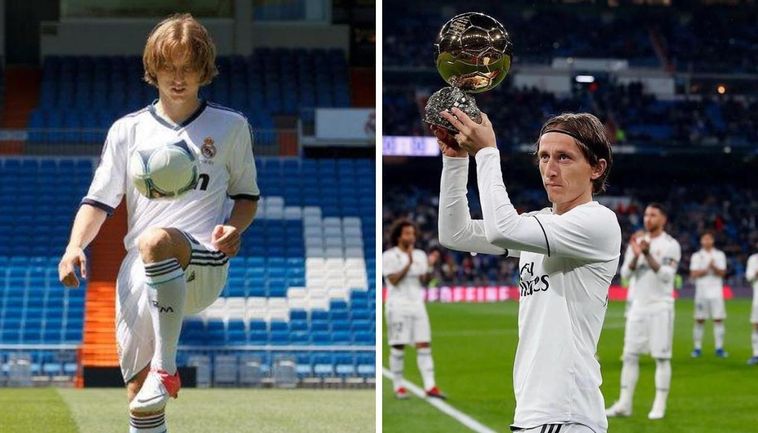 Modric was mentally tough to withstand the pressure at Real Madrid & became one of the best players along with Cristiano Ronaldo at the club. He was part of the famous squad which won the La un Decima (10th UCL trophy) & later followed by a hat trick of UCL trophies from 2016 to 2018. The year 2018 will be a defining moment in the midfielder's career, as a regular starter in Real Madrid's line up, Modric was named in the UCL Team of the Tournament & won the best midfielder in the tournament for the second consecutive time. This success was later followed by a miraculous campaign with his national team at the World Cup 2018 in Russia, despite finishing runners-up to France in the final; Modric won the Golden Ball for his performances, the mid went on to win the illusive Ballon d'Or at the end of the year, becoming the first ever Croatian to win the prestigious award, ending the unbeaten dominance of Messi & Ronaldo for the first time since 2007. He became the first player since Luis Ronaldo (in 1998) to win both Golden Ball & Ballon D'or in the same year & only the second East European after Andriy Shevchenko (in 2004) to win the Ballon D'or.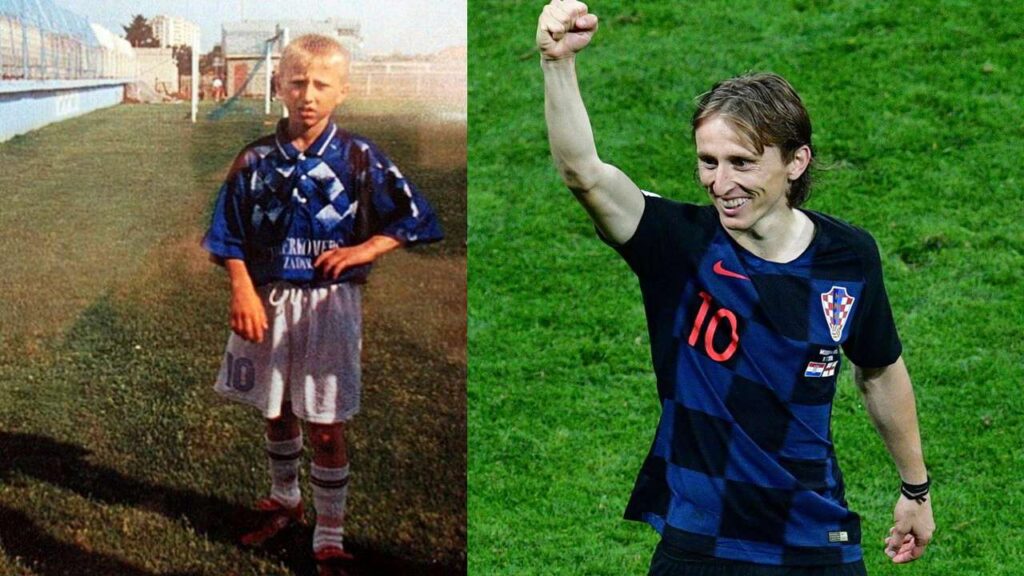 Luka Modric has been an instrumental success at Real Madrid and is one of the best players to play the game. He reads and thinks the game very well maintaining his calm and composure with the ball at his feet. He works hard not only in winning the ball but also in finding his team mates for the passes, he can make other players around him excel, as we witnessed in the 2018 World Cup. He can play as a number 6 (defensive), 8 (central) & 10 (attacking), displaying his versatility in the midfield, some former Croatian players & legends consider Modric to be the best player ever produced by the small Balkan nation.
Modric's childhood coincided with the Croatian War of Independence, displacing his family during his early childhood and he nearly escaped attacks. His journey has never been easy; he has struggled but fought for earning what he deserved through hard work, commitment and dedication. Luka Modric defied all the odds when he won the Ballon d'Or, there were many critics talking about why he did not deserve the award but Modric did not heed to their comments. He went on continuing his work, after 2018, Real Madrid has managed to win the league again under Zidane in 2019/20 season, this would not have been possible without the presence of Modric in midfield. To all the young aspiring football players, especially the midfielders, Luka Modric definitely has to be one of your idols to learn about the art of midfield and how rewarding hard work & determination can be.