Now you may have heard the name of the Argentine- Pablo Aimar, how could you not be aware? Because Lionel Messi stated Aimar was his idol & more famously, Diego Maradona hailed the attacking midfielder (Aimar) a better talent than Riquelme & Saviola back in 2003, when they were emerging in the senior ranks of Argentina.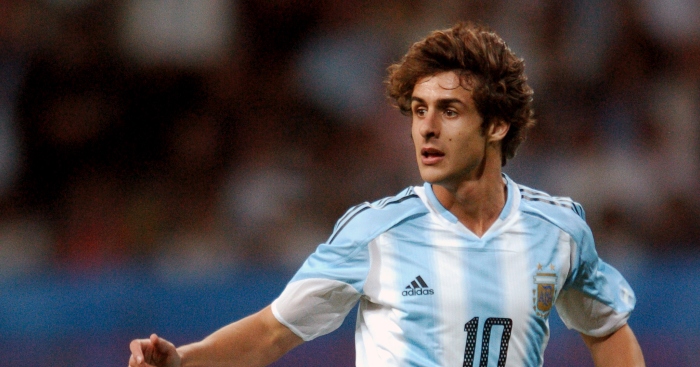 Unfortunately, Aimar's name does not spring up when people talk about the Argentine players who emerged from the talented squad from the 1997 Youth World Cup. Most of us remember how good Riquelme with Villareal, he was the playmaker in the 2006 World Cup Squad for Argentina but we forget a player who played in a similar role, with relatively more achievements at club level in Europe- Pablo Aimar.
Aimar was a technically gifted player in the attacking midfield role, with a small frame, array of skills & knack of scoring, the player caught the eye of many fans in the playmaking role. Aimar possessed dribbling, shooting, vision & passing to orchestrate attacking moves- sounds like the perfect number 10! Like many talented young Argentine players in the past (before Messi), he was the unfortunate of fortunate one (not sure how to put it), to be labelled as the 'Next Diego Maradonna'. As they like to keep nicknames in South America, Aimar was known as 'El Payaso' (The clown- probably due to his hairstyle) & El Mago (The Wizard/Magician- due to his skills), he inspired a young Lionel Messi as an early influence in the superstar's career.
Apart from his on the ball talent, Aimar also possessed leadership abilities but his career saw him struggle with recurring injuries. Aimar was part of the youth team that won the U-17 World Cup in 1997 alongside Riquelme, Saviola & Cambiasso. He earned 52 caps for Argentina since making his debut in 1999 and represented the national team in Copa America (99 & 2007), World Cup (2002 & 2006) and the 2005 Confederations Cup. As for club level, Aimar played for the famous River Plate in Argentina before moving to Valencia in January 2001, where he reached the Champions League final, later on Aimar was instrumental for Valencia in their win for 2 La Liga titles & 1 UEFA Cup under then manager, Rafa Benitez, ironically, Valencia has not won any silverware after their departure.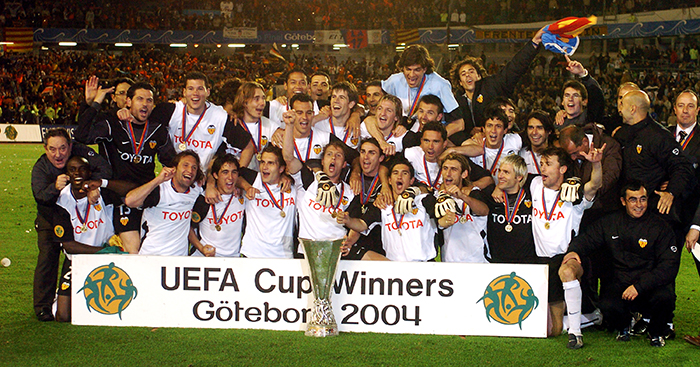 After his departure to Zaragoza, things did not look to go upwards for Aimar until he joined Portuguese giants, Benfica where he linked up with compatriot, Saviola playing behind Oscar Cardozo & Di Maria on the flanks to form a deadly combination of South American attack, which went on to win the league and cup double in 2009-10 season. Aimar had become a fan favorite at the Estadio Da Luz but injuries continued to hamper his season.
Since then Aimar went to play for JDT in Malaysia, returned back home in Argentina with River Plate & boyhood club, Estudiantes. Most recently, in 2019, Aimar won the U-17 South American Championship with the Argentine team as a coach, so we hope he can also have an illustrious coaching career in the near future. This is not a write up where we try to argue whether a player was better than others but to remember a player who does not get the recognition he deserved. Aimar was a well-rounded player in attack who would not stop running even without the ball at his feet; he must have done something to win the admiration of a young Lionel Messi back then.