When you talk about Italian football or coaches, the word 'defensive' comes to mind. It is just perception & a thing of the past, if you want to see passion, emotions & dramas on the touchline, definitely keep an eye on Italian coaches.
We will not talk in detail about all Italian coaches in the past or present but we want to discuss on how Italian coaches have earned success in short stints whenever they have been appointed by Premier League clubs. Now that does not mean all Italian Managers have been successful but at least four of them have achieved quick success on a big scale in a short span of time at club level in a foreign country and a league which was never in favor of 'going defensive'.
Until 97/98, only British Managers (English & Scottish) had success of winning the league in England. That changes when Arsene Wenger became the first foreign coach to win the Premier League with Arsenal. Since then we have witnessed Portuguese (Mourinho), Chilean (Pellegrini), German (Klopp) & Spanish (Guardiola) win the league but they have been the only one to represent their country in PL winning manager accolades. However, in between 2003/04 until present, four different Italian Managers have had success i.e. Ancelotti, Mancini, Conte & Ranieri.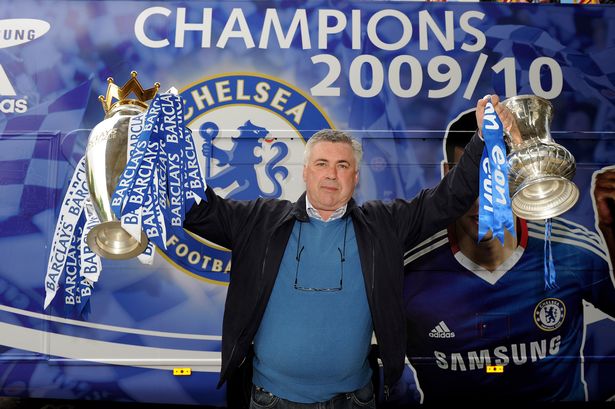 The Premier League makes the headlines for the quick game play & La Liga for its possession football makes one feel Italian managers may not succeed on foreign land but the names mentioned above have proven fans and pundits otherwise. Chelsea had an obsession with Italian managers, hiring 3 in total since 2009/10. Carlo Ancelotti & Antonio Conte delivered the league title against all the odds in their first season but were only given another season, however, they did not leave empty handed- winning the FA Cup as well.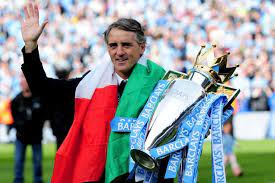 Roberto Mancini had a spell of 3 years with Manchester City, boy who could forget his stay at the Blue side of Manchester, thanks to the 'Aguerooo' moment, the Italian guided City to their first title in 54 years in the most dramatic of fashion. Then how can we forget one of the biggest shocks in Premier League, if not world football, which was Leicester City winning the Premier League in 2015/16 season defying all the odds. Mind you, Ranieri had been with Chelsea in the early 2000s until Mourinho arrived, guiding Chelsea to top 4 finishes & UCL semifinals in 03/04. However, he did not have same impact with Fulham later on.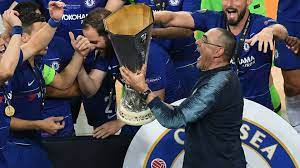 Other managers such as Walter Mazzari, Gianfranco Zola & Paolo Di Canio have had stints with Premier League sides but have not had much success. It may sound controversial but Italian Managers are given less time than their counterparts to settle and adapt to the different styles. However, they have been instant hit when provided with right resources and funds with authority.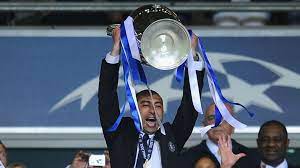 Italian Managers offer the tactical innovations to help form basis for numerous title-winning teams in football. Even Pep Guardiola takes a trick or two from Sacchi's tactical playbook on the concept of cohesive pressing. Conte's education under Ancelotti & Lippi saw him refine the 3-5-2 & 3-4-1-2 system to great use at Chelsea.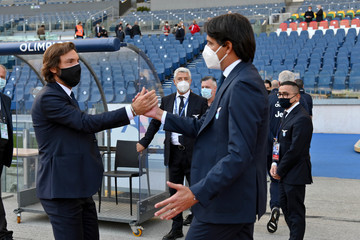 Success for Italian Managers come as a result of building upon strong foundations each of them receive in their homeland. Each coach after graduation learns the art of becoming a tactician, also passing the art of knowledge from one generation to another. Apart from relying solely on tactics, Italians thrive on team spirit and passion! Innovation in tactics and approach on pitch cannot be implemented without clear communication.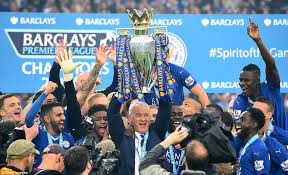 Surely, for anyone interested in coaching, Italy can be seen as a traditional mecca for football. We may witness their former greats entering management to achieve more in football, they have a culture of never saying farewell to the game, even if they can't play on the pitch, they will run the show from the touchline. Who knows Fabio Cannavaro, Andrea Pirlo, Thiago Motta or Simeone Inzaghi may become the next big Managerial names in World Football.