It's not often we cover up writing about a movie or a show related to football on this page but recently I (referring to the author here) decided to watch AppleTV's new show, Ted Lasso, recommended by a friend who knew I would definitely watch the first season (consisting of 10 episodes) because it was related to football.
The show does not focus entirely on football itself, there is an off field drama happening in the personal lives of the players, Club owner & it definitely does not exclude Coach Ted (Lasso). So what is the show about? I don't want to end up writing spoilers for readers who have watched the show yet, so will try my best no to ruin anything but then again, can't promise!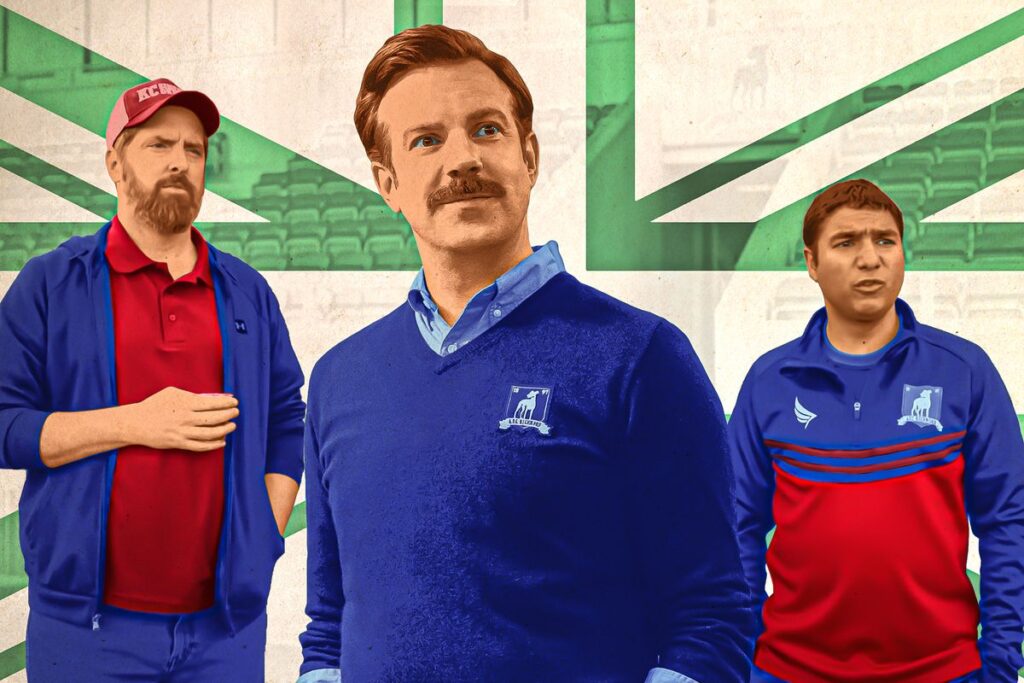 Ted Lasso (played by Jason Sudeikis) is an American Football coach hired by club owner Rebbeca Welton, to take charge of a fictional Premier League club, AFC Richmond, located in West London. Ted Lasso has never watched a game of football (known as Soccer in North America) let alone the Premier League, therefore he is unaware of the rules and the system the league works. Now bear with me as this show is far from how things work out in the real world but there is still a lot to learn if you pay attention to the minor details, but then again don't worry, we have you covered in this write up!
Leadership:

Ted Lasso is much smarter than how he presents himself, yet at the same time, he was super-kind to everyone around him! The club owner, club staff (Kitman Nate) & his players (who tried to boss the coach around). To Ted, no one is superior or inferior; he is same with everyone and quick to apologize if he rarely blows his temper. Ted displays humility, the opposite of what most people would associate incorrectly with leadership i.e. to boss or bully the people around you to make a statement, many perceive managers/coaches to be vocal in the locker room and display anger, Ted was the opposite! He teaches players by example, Ted did not find for flaws in his players and make a mockery of it, instead he used their strengths to create a team, unify them to accept the way they were and how they can use it to be better on the pitch.

The show also explored how ruthless the English media & the fans can be regardless of Ted's experience (rightly so! Imagine if a club hired an American Football coach!) But he accepted the criticism gracefully with patience. Even when the team lost, fans coming out of the Pubs would run into Ted and throw abusive banters at him but he would reply, "I appreciate your opinion and hope we'll have your support in the next game."

You won't always win

Ok, this may sound odd! A club manager & players are paid millions to win matches and entertain the fans, agreed! But here we're not talking about what fans should do, we are taking lessons for ourselves in the daily world out there. We take part in different competitions with the only focus to win but we are not prepared for beating the rest, our own expectations haunt us after failure, so we must remind ourselves, to enjoy the process and bounce back stronger!

Ted's objective was not to win but for the players to enjoy the training session regardless of the outcome in the match.

Lasso stated his goal in the show: "For me, success is not about the wins and losses. It's about helping these young fellas be the best versions of themselves on and off the field."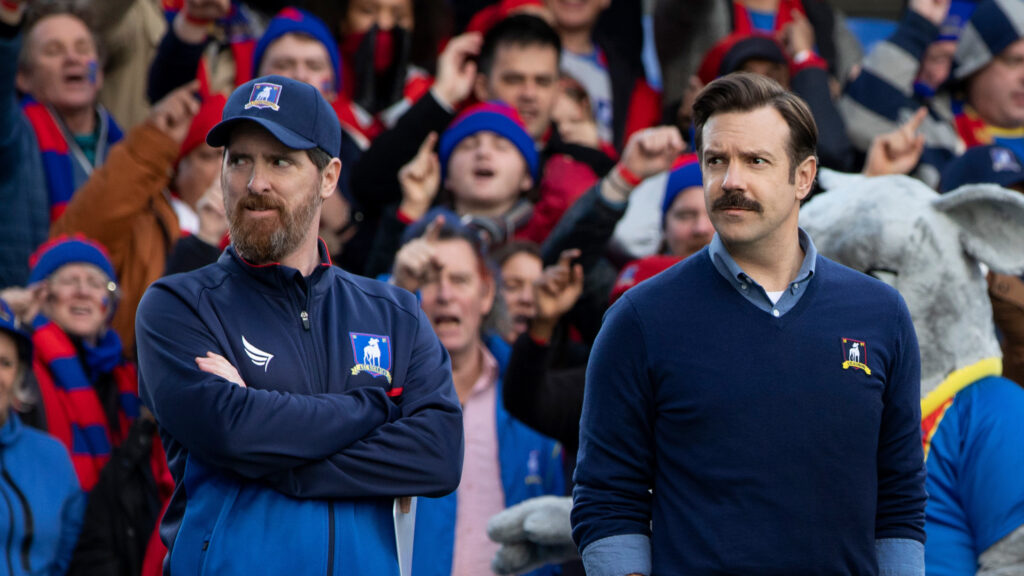 We're all the same, yet different

I am sure football coaches realize the fact that each player is different when it comes to playing style, motivation & training. Ted learns the habits of each of their players, he asks Nate (the kitman) who observes them very closely, therefore, Ted is aware how to move each one of them to strive for improvement, Ted wants to form a connection with his players, not just be a manager, but to be a mentor and a father figure, especially to the younger ones. Lesson learned here is to identify interests of each individual separately, yes it's an effort but it's worth it!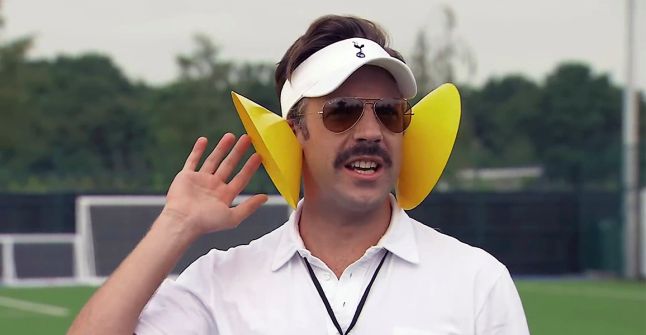 Accept You don't know!
Ted is ready to listen to suggestions from others, believing it would help in improving the players off and on the pitch. Even if it was coming from Nate, despite having his own assistant coach, Beard alongside, Ted admitted he didn't know enough (or anything) about Premier League Football. Ted was never arrogant he realized his limitations and was open to any source of guidance whenever possible. Whether the ideas worked or not, you can watch the show to find out (if you have not seen it) but if you already have, then you know how this worked out.
TEAMWORK

Ted believes in teamwork, he wanted to remove any egos in the locker room. Jamie Tartt was a loanee striker from Manchester City, arguably the best player on the pitch but Ted believed AFC Richmond would find more success if Jamie had more faith in his team mates. So remember guys, we win together & we lose together!

Ready, set & go!

In reality, many of us would have left the role after the type of pressed Ted faced on his very first day in England. Ted was on a journey to embark on a new challenge and turn his doubters into believers! Ted teaches us to never underestimate anyone, in the show, he says he knew the job would be tough for him but he relished the experience. Ted always found ways to innovate ways to a problem, so when we face new problems we must try to be different with our approach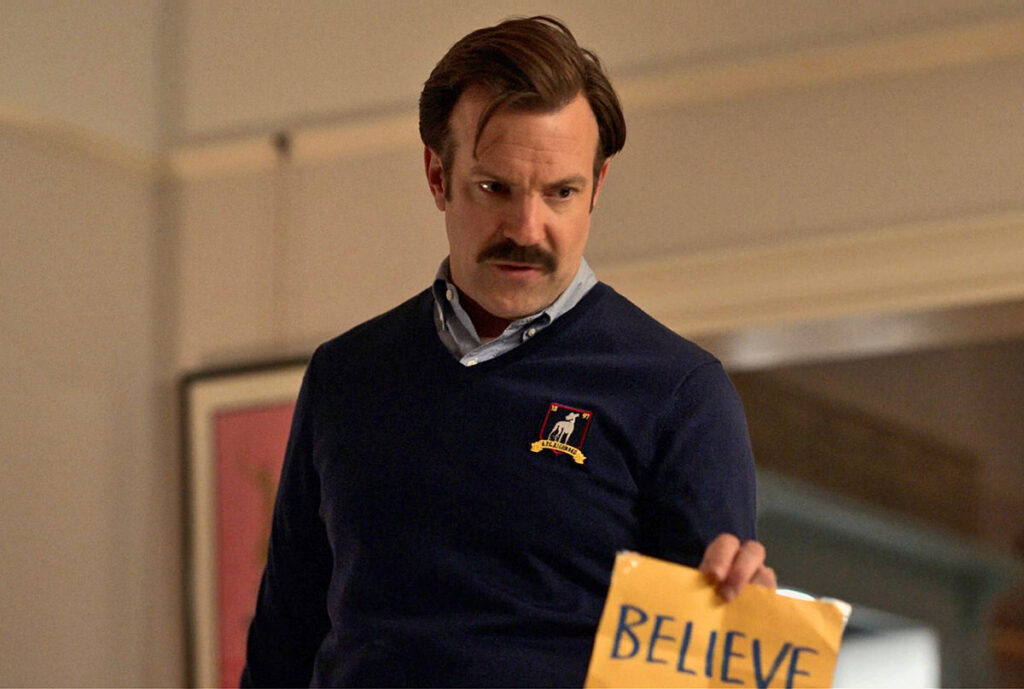 BELIEVE

I loved this part! The very first time Ted arrived in that locker room, he pinned a banner on the wall which said 'Believe' & he admitted later he had this everywhere in his house as well, including the bathroom mirror, so he would never give up on the challenge he set out to take