Ever since football resumed after the post lockdown due to the Corona Virus, we have been talking about Leeds United a lot- after they secured promotion to the Premier League, for first time since relegation to the Championship in 2016.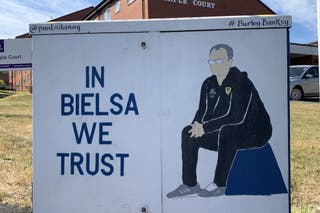 What else makes Leeds United as one of the most talked promoted teams in recent times is their manager, Marcelo Bielsa! Call him 'El-Loco' or the 'crazy one'; the Argentine gaffer certainly did not disappoint all fans in their first outing against Liverpool in England's top-flight football this past Saturday. Ever since taking over the club in 2018, Bielsa has been involved in a spying scandal & won a fair play award, adding to their promotion achievement. By the way, if you want to listen to Bielsa's pressers make sure you know understand Spanish because El-Loco refuses to learn English and uses a translator.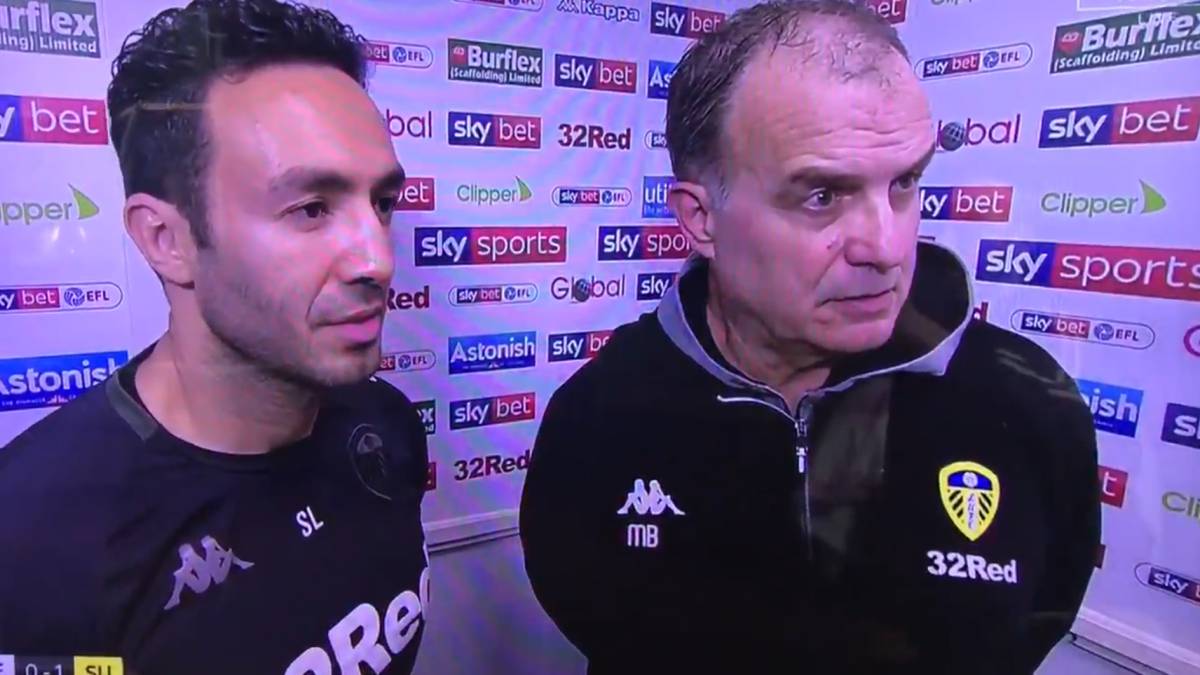 Here is a short story on why they call him the crazy won: After a 6-0 defeat to San Lorenzo in the Copa Libertadores while managing Argentine club, Newell's Old Boy, a gang of 20 odd supporters stormed Bielsa's house demanding for him to come out and provide an explanation for the team's dismal performance. He did go out But! With a grenade in his hand, threatening to pull the pin if they did not leave.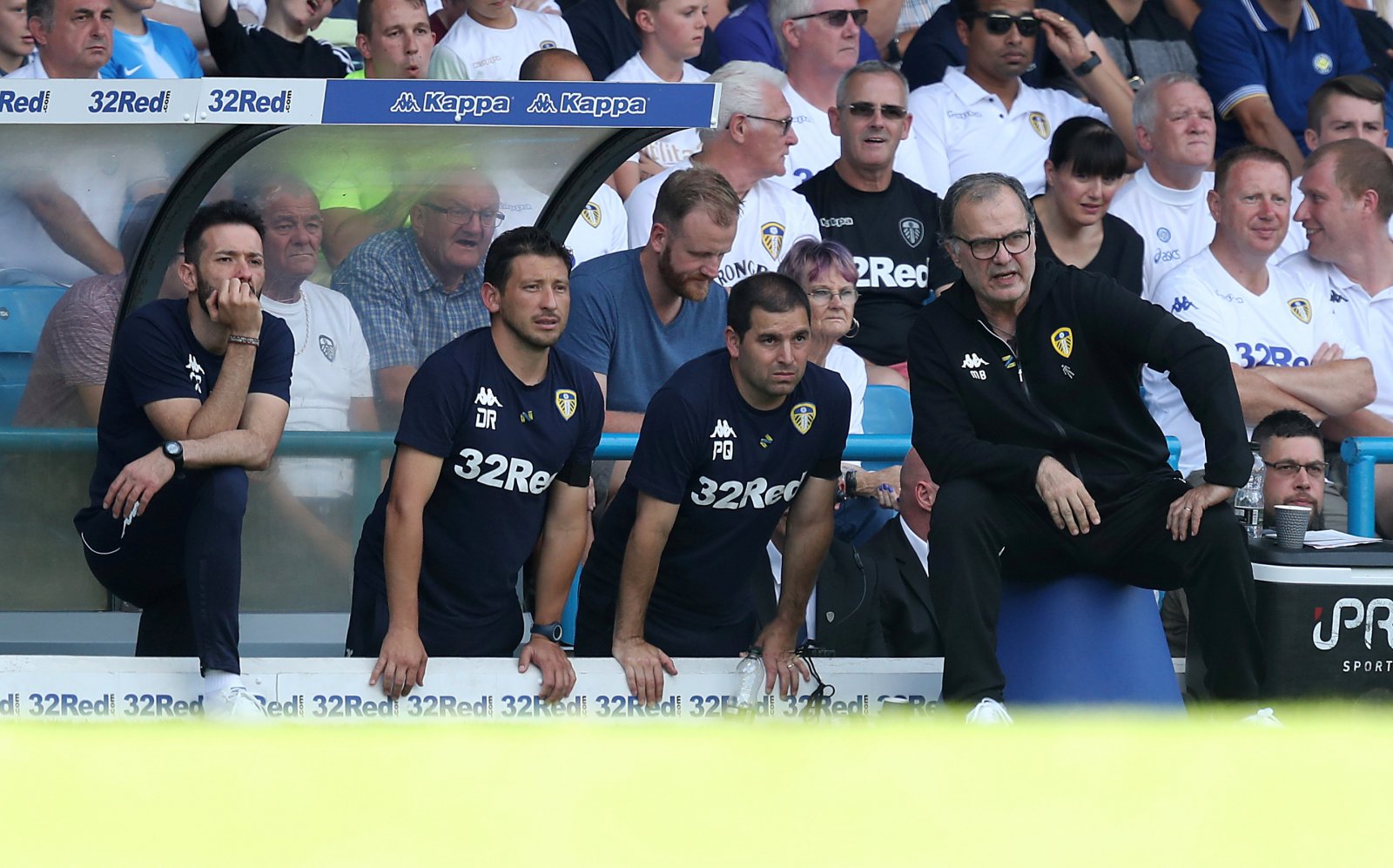 There are many incidents if we continue to talk about his off field antics but we want to try to focus on the football here. Thanks to a piece of article from Oliver Tapper, we learned Bielsa's style demonstrates strategic flexibility & approaches each game as if was a chess match. Usually we would see him deploy '4-1-4-1' formation, this can change to an unusual '3-3-1-3' if the opponent plays a 2 man striker pair in their attack, this allows his side to overload the wings, create a tactical interplay to allow to get through even the most congested of areas.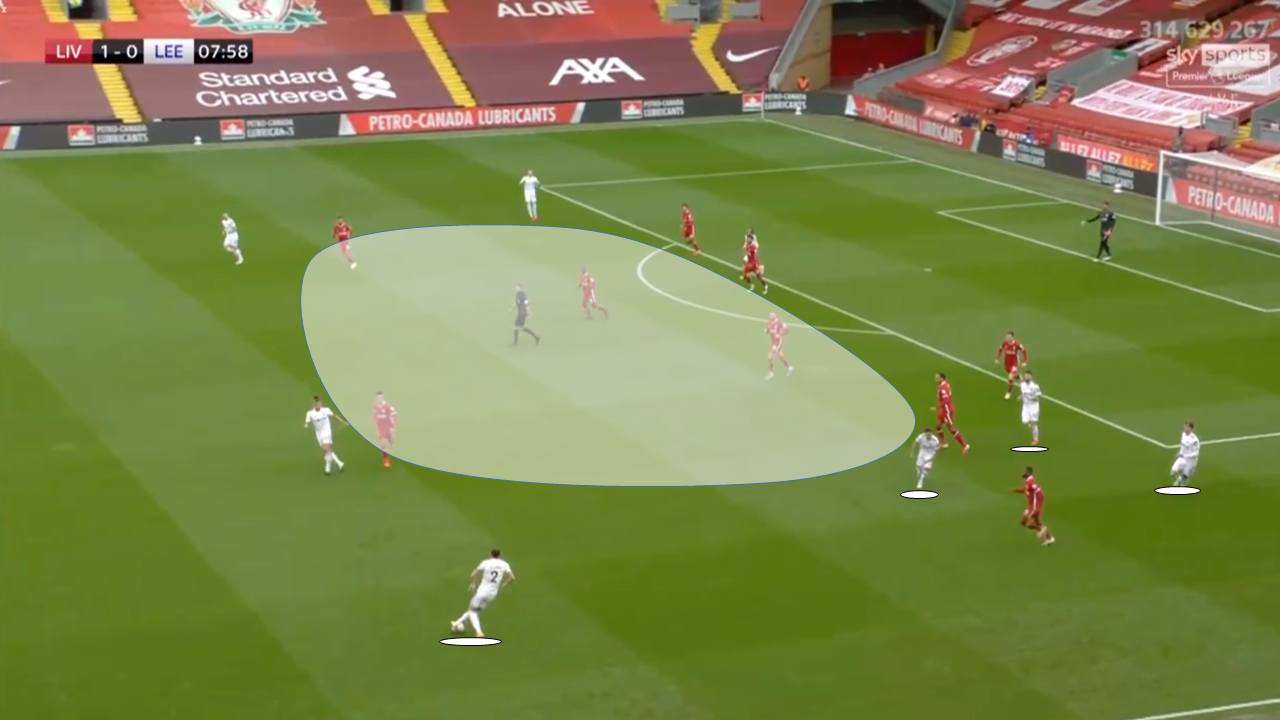 His focus on high press is another trademark of the Leeds side, after watching the game against Liverpool at Anfield, the commentator used the term 'Press-fest' right about end of the first half. He is an instigator of this approach, which makes it a joy to watch as well as frightening for the opponents, a nuisance to deal with. To implement this style of play means to have a very strenuous training session with constant running. We have seen Wolves & Sheffield United come up with surprises after promotion; Leeds will be an addition to this list this season for 2020/21.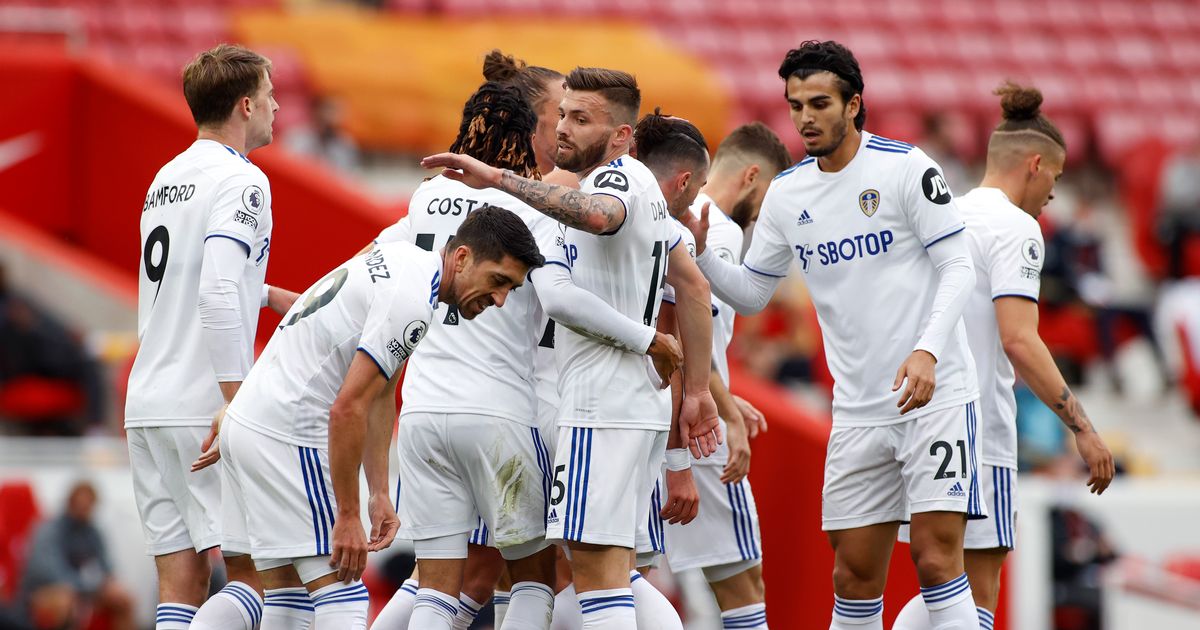 The tactical battle between Klopp & Bielsa was one we were very much interested in on the opening day of the new season. Both play a 'press & possess' style, but Liverpool on paper always had the individual superiority to see this one through. However, Leeds did give the champions a run for their money! Not only did they go toe to toe but also dominated sets of play in the middle and threatened Liverpool's unbeaten run at Anfield, there were questions mark about their inability to finish at times and not have a target man upfront.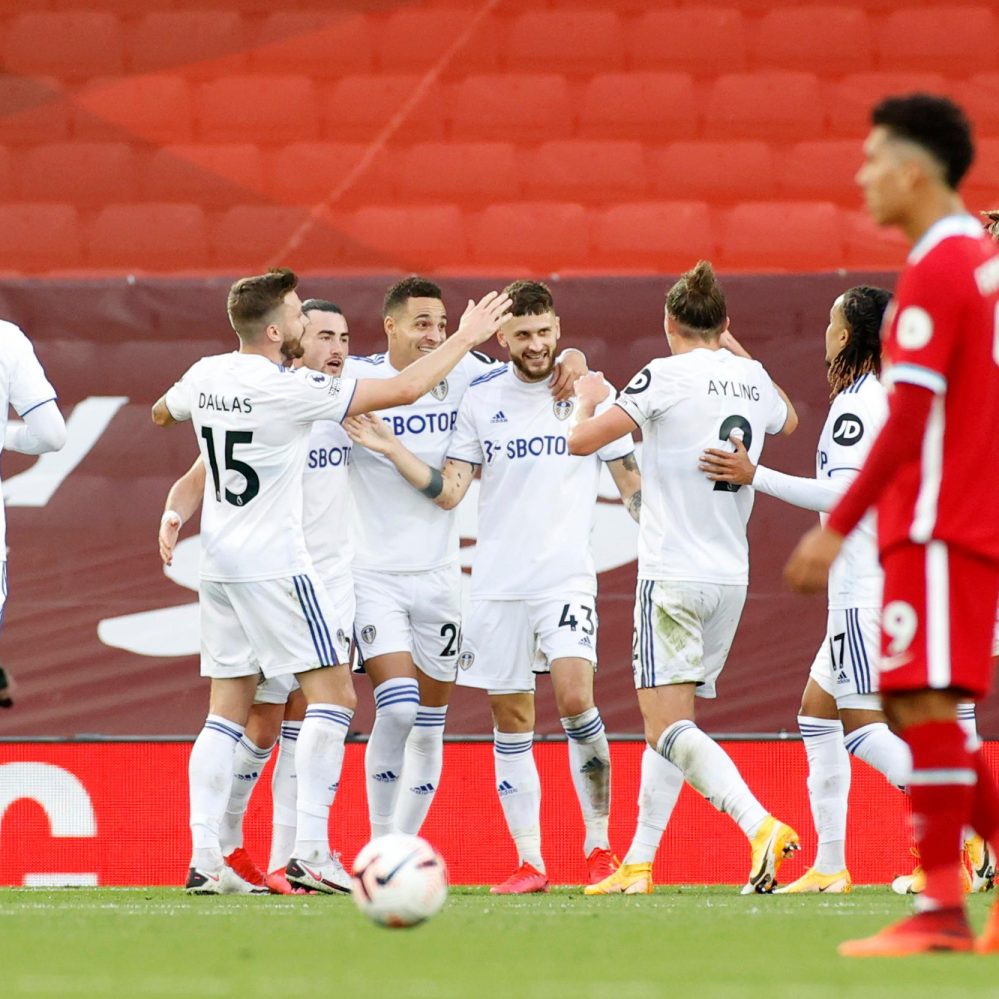 Rodrigo's signing adds a sigh of relief to the supporters but he would need some time to adjust in the new groove and environment. They have already scored 3 at Anfield, against the Reds who only conceded 33 goals last season, 16 at their home stadium in total. Confidence was also instilled in Patrick Bamford, who scored after a 4-match drought, previously just scoring once in 27 appearances for 2-3 clubs in the Premier League & just netted 16 times from 45 appearances in the championship.
Bielsea lost the game but left a good mark, he did win the possession play: 51 to 49 percent that too in an away game at Anfield, which is literally a fortress for the Reds in the past 4 years.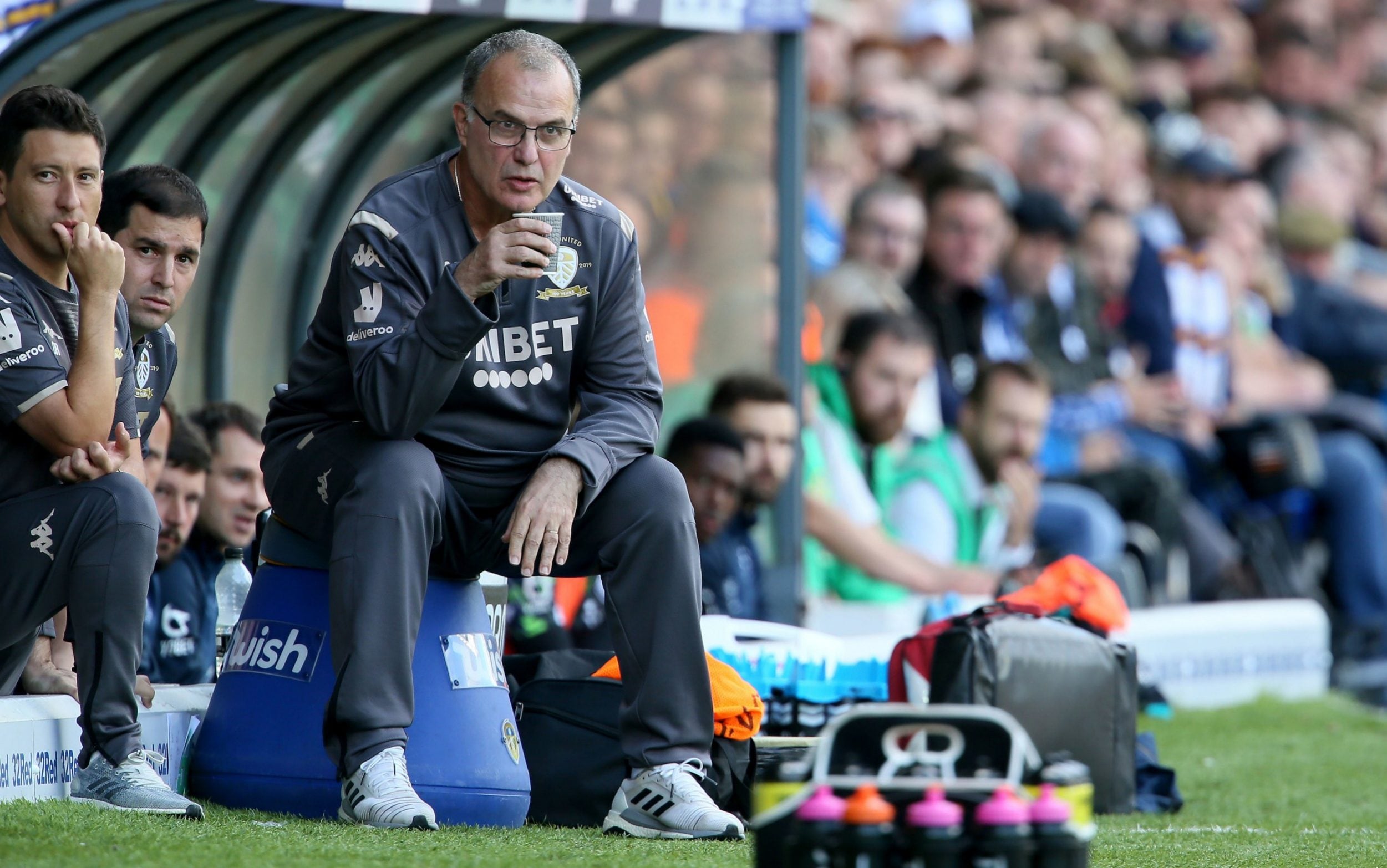 Bielsa is the superstar at Leeds right now; he is not the player but a manager. He has inspired many of the current great managers such as Sampoli, Guardiola, Pochettino, & Simeone just to name a few. Bielsa believes in winning the ball high up the pitch to launch counter attacks by pressing high and forcing the opponents to commit a mistake, borrowing a few tricks from Cruyff's handbook, where a defender may also take part in attack & attacker may move into the backline to defend. He is not someone who likes the long ball play but prefers to use his '10s' to provide creativity as well as the other players to move the ball quickly.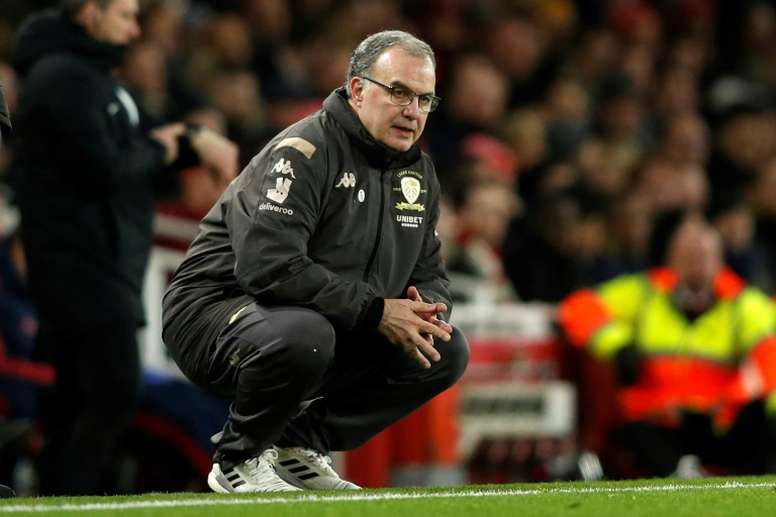 From the 4-3 loss on the weekend, we have learned that the Whites will play fearless football regardless of whoever the opponents are. There was a phrase 'Doing a Leeds', coined to mock at their inability to win and win big when it matters the most or they often fell short despite having talented players in the squad, heading towards relegation.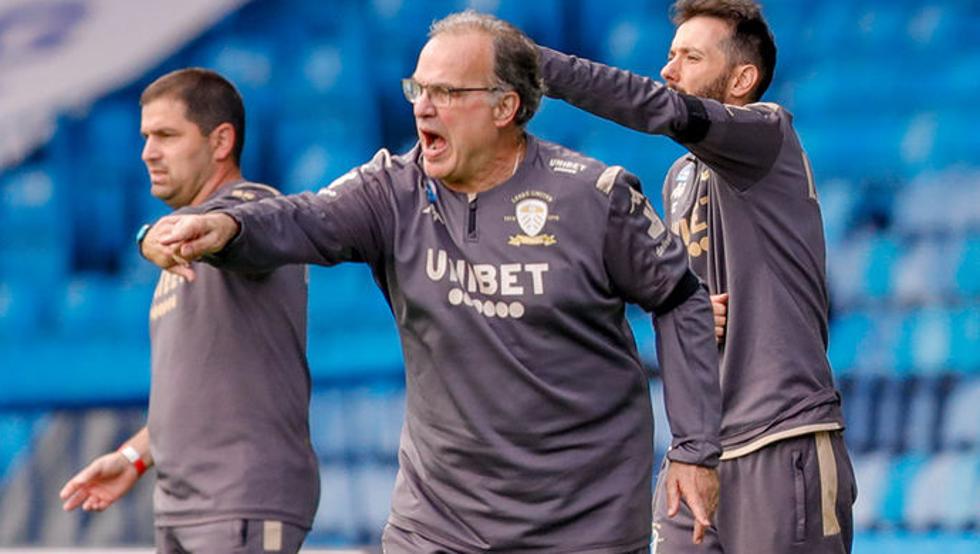 It was also matter of what went behind the scenes, in the board and management staff. Famous players came but got sold: Cantona, Alan Smith, Rio Ferdinand, Hasselbaink, Viduka, & Kewell, just to name a few. 15 different managers & 5 owners in last 16 years did not help Leeds in the process, but the flight of Icarus is now over for the West-Yorkshire, Bielsa is the 'Wright Brothers' to start the flight back towards top flight football, they have taken-off, they would hope to remain there. We hope the term 'Doing a Leeds' will now refer to causing upsets & going against the odds.