They sacked him after 27 years of his services to the club on the sidelines at Highbury from 1993 to 2006 & later at the Emirates Stadium till present (2020).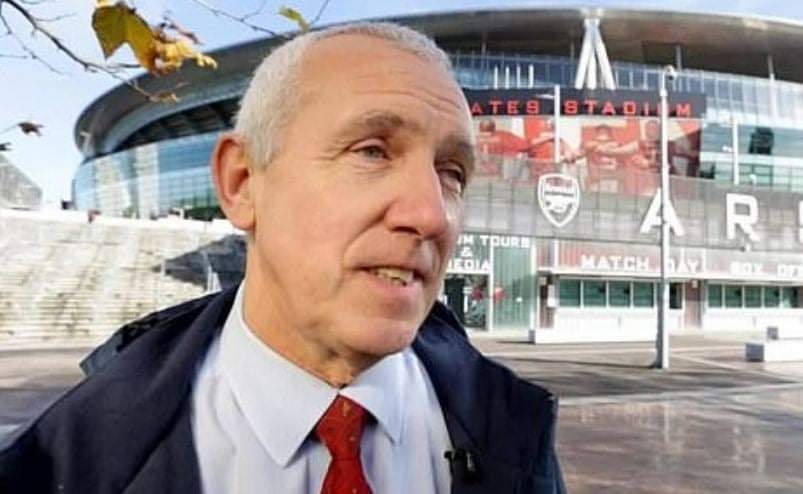 Fans who have visited the North London stadium are no stranger to Gunnersaurus who tries his best to entertain them, especially the kids. He will be outside the stadium boundaries as well as inside, near the players and pitch.
The man behind the costume, Jerry Quy, was never mentioned on a larger scale until the recent announcement on Monday (5th October 2020) regarding his sacking due to 55 non-playing staff members announced redundant due to ban on fans in stadium since Covid19.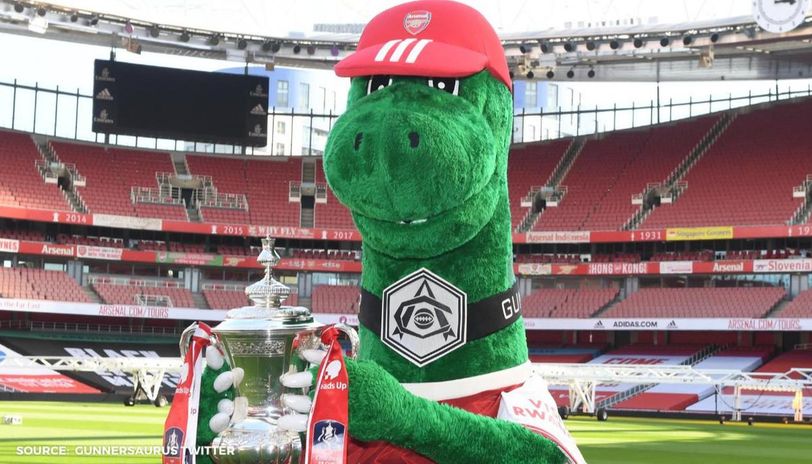 Quy's new triggered down a story of heartbreak for many Arsenal fans, former players, legends and everyone outside the club. It led to some thinking about how much owners are concerned about money over fans. Yes, money is the crucial part of any business, & club football is one of the biggest revenue crunch in the world, the sport has evolved in past 2-3 decades ever since the involvement of sponsorships, media & brand endorsements.
Jerry Quy aka Gunnersaurus was not only close to the fans' hearts but the players as well. The veteran mascot has seen legends come & go, bringing success to the club: Wenger, Henry, Bergkamp, Viera, Pires & many more.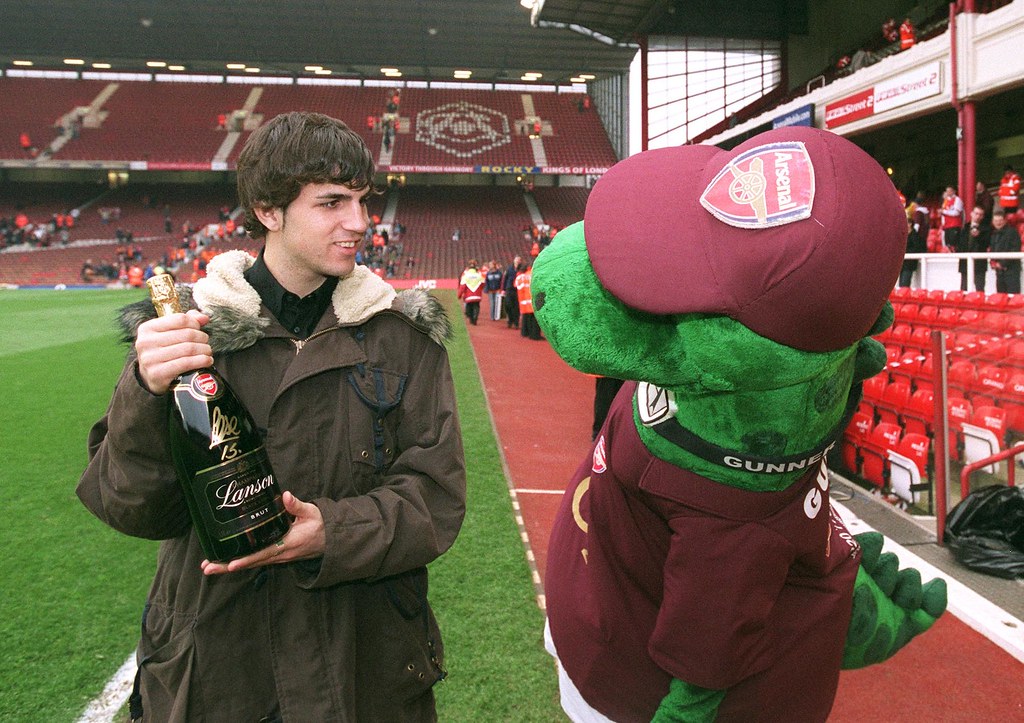 Unfortunately, he has also seen the Gunners at their lowest point in recent times, but he was always cheerleading the team from the sides. No wonder his sacking had been felt by former players as well. Arsenal legend, Ian Wright took the social media with the words "bad news. (We) love you Jerry." which prompted journalist, Piers Mogan, a journalist who is also an Arsenal fanatic pleading his views on social media: ′′You should not go Gunnersaurus. I refuse to let Arsenal fire you. Come on (Mikel) Arteta, (Pierre-Emerick) Aubameyang, do something, this is not how we work ′′
Fortunately, good news came in on Tuesday evening (6 October 2020), after Arsenal star, Mesut Ozil announced to offer a part of his salary to retain Quy.
Gunnersaurus is a Gunner through and through, everyone loves him, even the non-Arsenal fans! (Mesut) Ozil continues to define a role model story, gaining more respect for his kind act, when he was being criticized for refusing to take pay-cut while others on lower wages were made redundant. Luckily, we will continue to see Gunnersaurus, let's hope the fans can return back soon to enjoy with their beloved mascot. From fans of all ages, Gunnersaurus will always be loved!