Bayern Munich clinched their 12th domestic double after winning their 29th Bundesliga title last Saturday (18th May 2019) & 19th German Cup (25th May 2019), after thrashing RB Leipzeg in the final at Berlin. The Bavarians went in to the game as favorites but RB Leipzeg started on a positive note, after Yussuf Poulsen's header was tipped onto the bar by goalkeeper, Manuel Neuer in the opening moments of the game. Bayern went ahead through a superb header by Robert Lewandowski, followed by a goal from Kingsley Coman. The Polish striker, later added a third goal to kill off any chances of a late comeback from RB with a chip over keeper Peter Gulasci. The result gives Croatian Manager, Niko Kovac a domestic double in his first season in charge of the German heavyweights, FC Bayern Munich.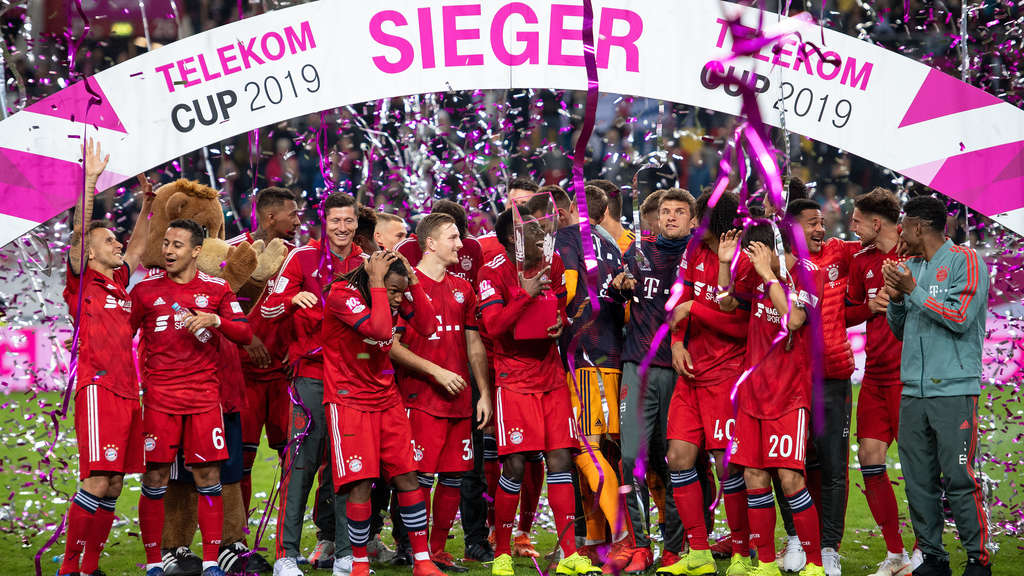 This was also a bid farewell in the colors of Bayern for the dynamic duo of Flying Dutchman, Arjen Robben & French magician, Franck Ribery. A tough summer awaits the club with the departing of the duo who mesmerized fans and opponents week in and week out.
Ribery joined the club in 2007 and quickly became a fan favorite, who was considered as a special player, he was seen as one who can dribble past opponents, battle rough challenges, create and score goals, to send the fans roaring and winning their admiration. In 2009, the club secured signing of Arjen Robben for €25 million from Real Madrid, marking a decade of 'Robbery' at the Allianz Arena. Ironically, the two clicked from the very first day they played together on the field and it was Ribery who set up Robben's first goal at Bayern, a beginning to one of the best winger duos in world football.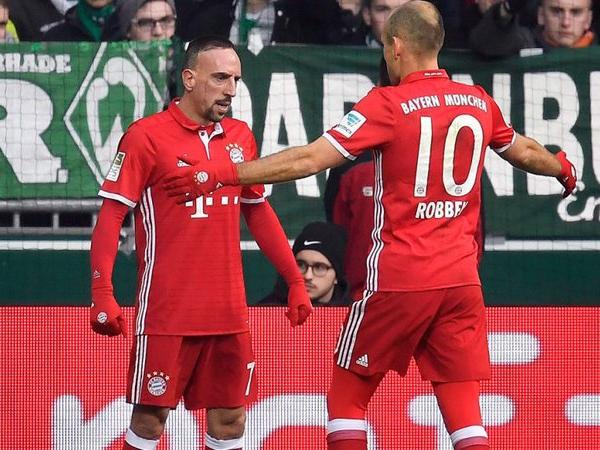 Many greats have played for the German club, but there is no doubt, the two will always stand out and be remembered for many years to come. Ribery, 36 and Robben, 35, have had a decade of unpresented success. Both of them consider Munich as their home and have very close relations with the fans and club management. Ribery has spent 12 years at Munich (10 alongside Robben), formed a lethal partnership on the wings and ensured Robben would settle in well and not regret a moment of his decision to join the club, electrifying the audience, dazzling the opponents and winning matches for Bayern, earned the duo the nickname of 'ROBBERY'.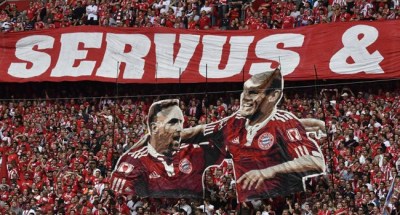 Even as a neutral, one would never get tired of Robben cutting inside from the right, on to his left foot or Ribery doing the same on the left flank, dribbling past defenders, quick movement and feet allowed the two to create, score and most importantly rob goals and wins for the team. They were part of the golden generation of the Bayern team in 2013, which won the historic treble by winning the league, cup & Champions League. In the first 'All-German' final at Wembley, between Bayern Munich & Borussia Dortmund, it was again the guilty duo of Robben & Ribery who stole the show. A teasing pass through the Dortmund defense to Robben, set up a 2-1 lead and a winning goal in the dying moments. Age never seemed to slow them both, they continued to remain loyal to the club, and always acknowledged this by approaching the board and fans.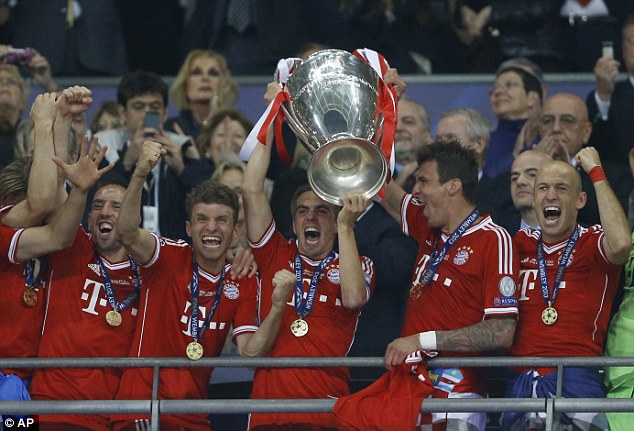 However, injuries did continue to plague the two often with age, both missing out on about 100 games since 2013 but that did not stop them performing whenever they were on the field and managed to stay on top at the highest level. It is likely, they will be inducted in Bayern's hall of fame. Ribery has won 9 league titles, followed by Robben with 8, who joins the likes of other former legends such as Philip Lahm, Bastian Schweinsteiger & Oliver Kahn. Apart from decorated success, the duo was renowned for their counter attacking ability and understanding with each other.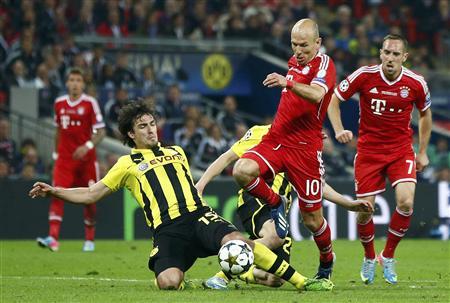 If there is one thing they missed out on, it was probably the Ballon D'or. Franck Ribery was immensely close to getting his hands on the highest individual award in world football in 2013 but missed out. Despite a historically successful season, the Frenchman won everything he could with the club only to fall behind Cristiano Ronaldo & Lionel Messi. Ribery felt like a 'Robbery' against himself in that season and was critical.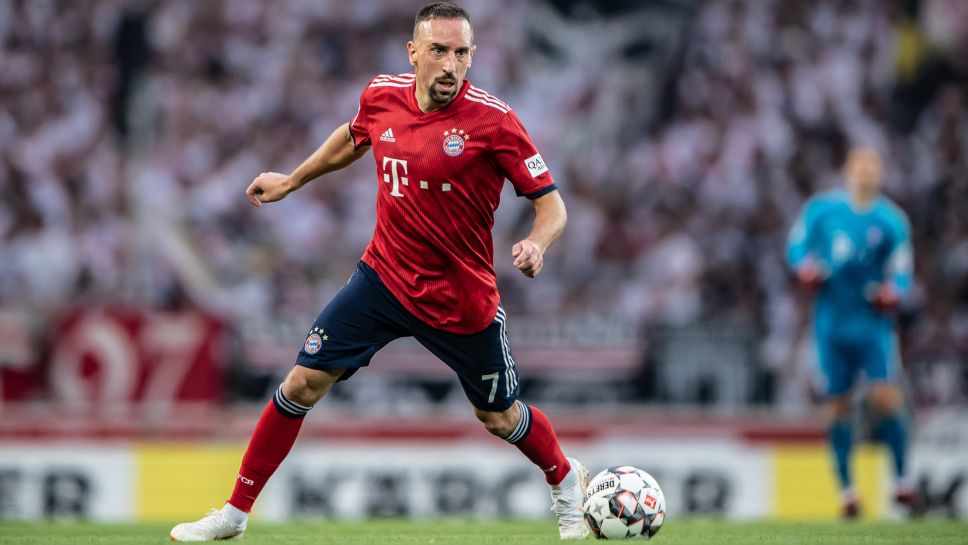 In addition, with all the success, their relationship did have its highs and lows. After a dressing room dispute in April 2012, over who would take a free kick, resulted in a physical spat. Robben thought it was the end of his time at Bayern after the brawl but buried the hatched an year later, with the historic treble to cheer for, confirming the 'ROBBERY' legacy was there to stay longer and were now on top of European football.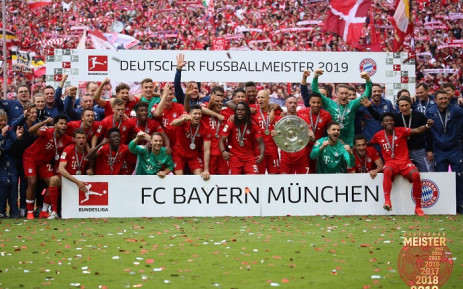 As of 2019, both had a final game to remember in the league, by scoring against Frankfurt in a 5-1 victory on the final day to secure the league title. It was definitely a fairy tale ending, for the duo in a very close title race, winning the league by just a lead of 2 points, despite being 9 points behind Dortmund in December. Coming on in the second half, on the 72nd minute, Ribery danced around Frankfurt's defense to score, before Robben made wishes come true by getting on the score sheet in the 85th minute with a simple tap-in.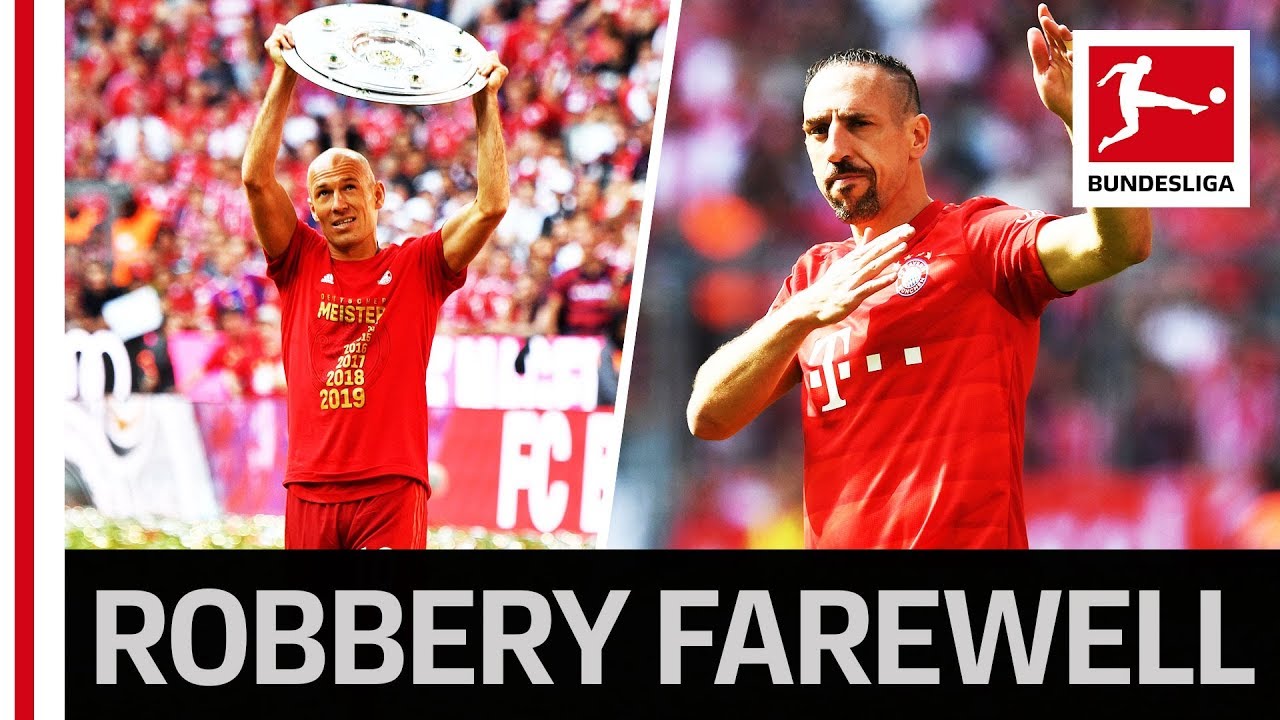 Breaking down their stats individually, Ribery has played around 422 games for the club registering 123 goals and 183 assists, whereas Robben played 306 times, with 143 goals and 101 assists. Bayern will be hoping for Frenchman Kingsley Coman & German, Serge Gnabry to carry on their legacy, who have done well during their absence. A golden decade for the German Champions, coming to an end, something the fans knew was going to happen one day but did not want this day to come soon enough. Football fans can only say 'Danke' to one of the best duos we witnessed in the past decade.