The FA Cup Final, played at Wembley Stadium, London on Saturday turned out to be a one-sided affair with Premier League Champions, Manchester City winning the game, thrashing Watford 6-0, in a ruthless display. The Manchester club became the first team to register a domestic treble and Pep Guardiola's side continues to change the landscape of English football, breaking yet another record.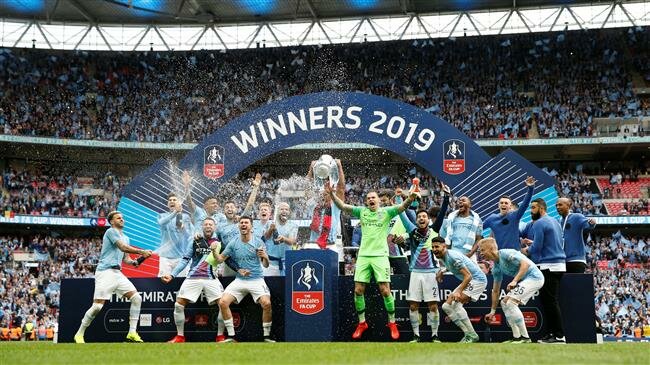 Watford had no answer to City's fluid football and were downed by brace from Raheem Sterling, Gabriel Jesus, and a goal each from David Silva & Kevin De Bryne. The difference between the 2 premier league clubs was evident, it was the champions, who just retained their Premier League title last weekend, against Watford, finishing 11th in the league, with a difference of 48 points between them. A typical Guardiola like City team, feeling no pressure or threat from the opposition in the cup final, continued to drive forward, and the final score line showed no mercy for the hornets.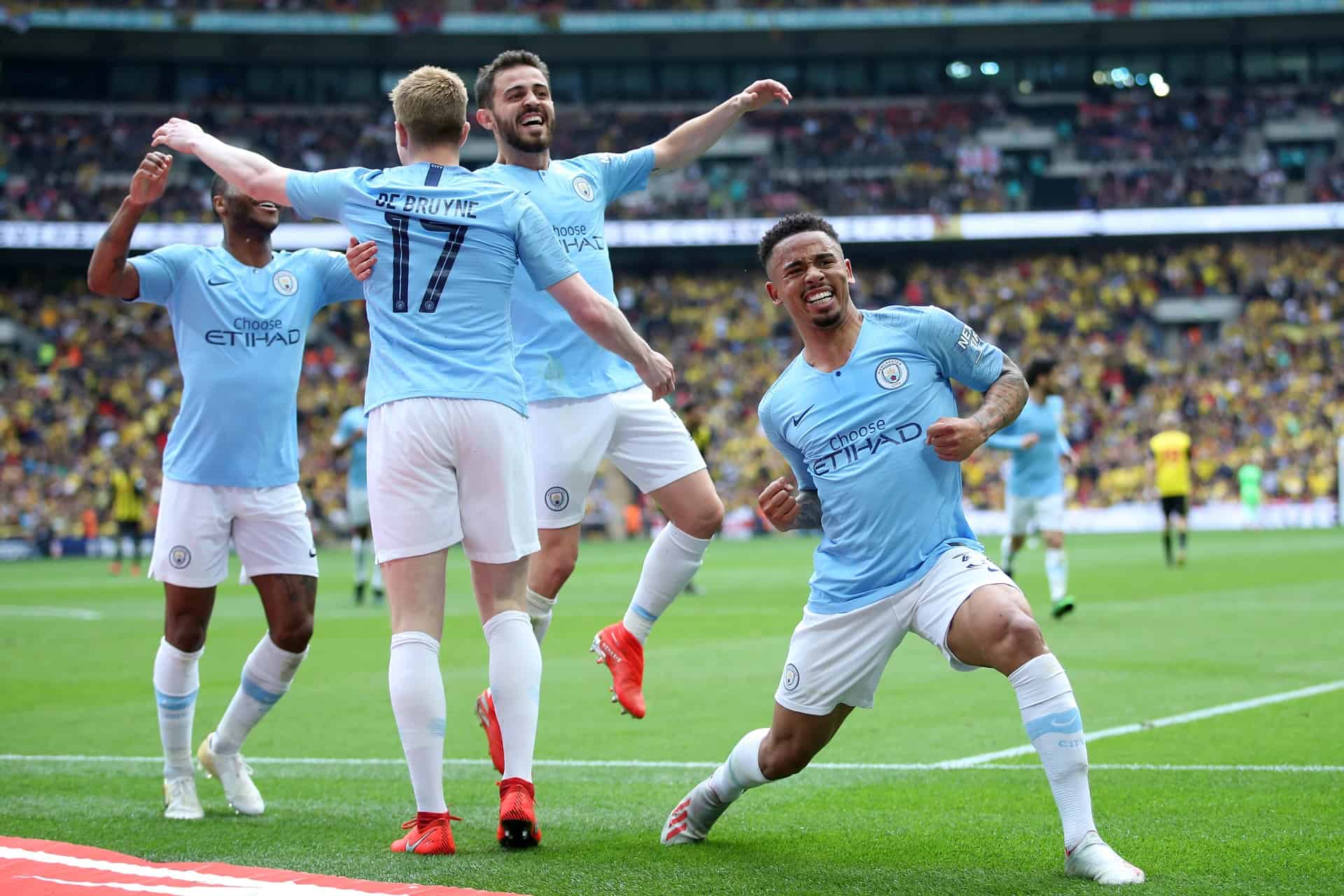 Watford's best chance came early when Ederson saved a chance from Roberto Pereyra, and were furios when referee, Kevin Friend refused to award a penalty, after Vincent Kompany blocked off Doucoure's shot. Watford tried to break into City's goal, but always left a wide gap for City to pounce on a counter attack. After Silva scored from close range in the 26th minute, the final started to become done and dusted since then, as Jesus added another scoring in the 38th minute from a sublime Bernardo Silva pass, to give City a 2-0 advantage at half time.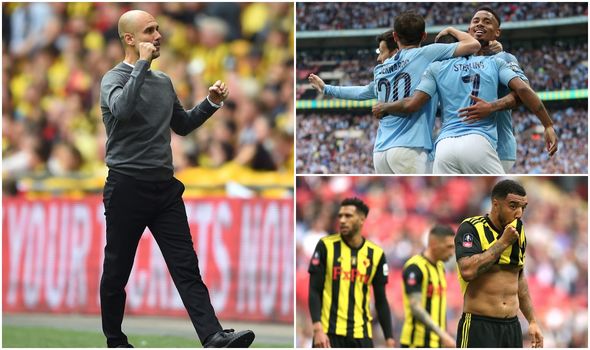 Belgian, Kevin De Bryne was named man of the match, who came on as a substitute in the 2nd half but did enough by scoring a goal in the 61st minute, just 6 minutes after his introduction and later assisting Jesus, who scored at 68 minutes, to impress the jury. Later at the end, a brace from Sterling in the 81st and 87th added more to City's tally and further blow to Watford.
This was City's 6th FA Cup trophy, taking Guardiola's trophy cabinet to 6, since taking over at the Etihad in 2016. This was also the first time since 2009/10 season, when a club won both League title & FA CUP, since Ancelotti's Chelsea. Watford Manager, Javi Garcia, applauded City's dominance and said his side had the early chance in the opening 10 minutes, but it was a hard lesson, and a lot was learned for the future. It resulted in to the biggest FA Cup final win margin, since 1903 when Bury beat Derby with the same score line.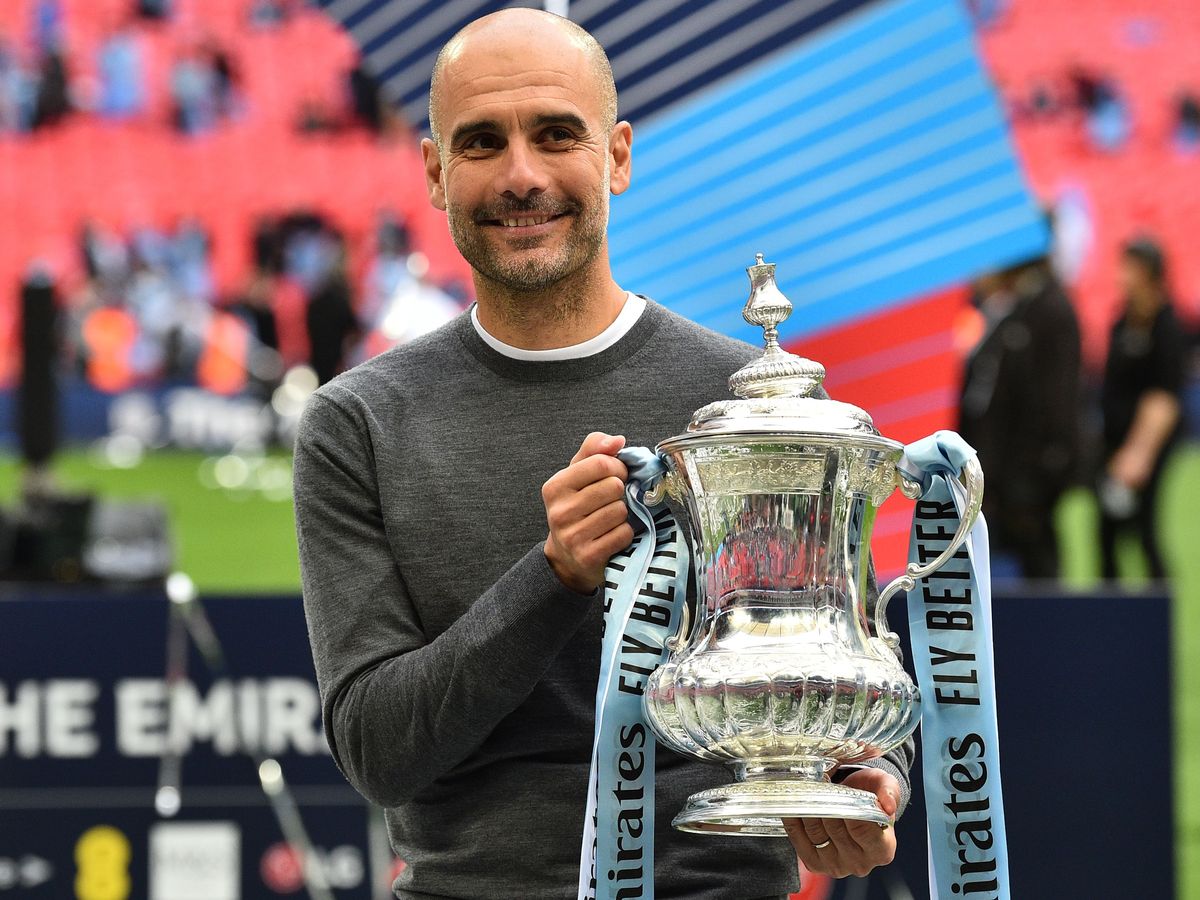 Manchester City Captain & Belgian Defender, Vincent Kompany was also reported to play his final game for the club, before leaving home to become a player-manager at RSC Anderlecht in Belgium. The result also meant that 7th placed Wolves, will now be eligible to play in the Europa League, qualifying for a 2 legged play-off tie later in July.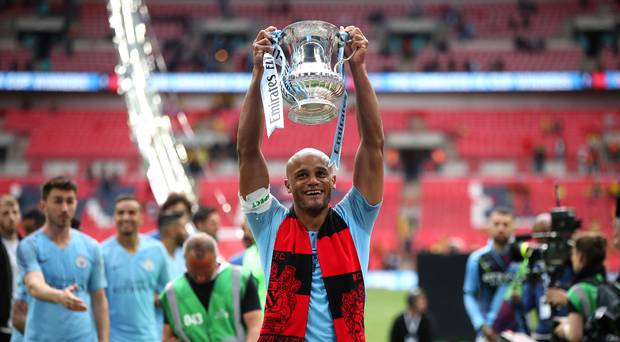 The victory for City also means, they will face-off against Liverpool in the 2019/20 league's curtain raiser, Community shield match at the same venue on 4th August 2019. Pep Guardiola can be proud of his team, he would have loved to be at the final of the Champions League but was denied by Spurs in the Quarters. However, he will be looking for more recruitments and addition to an already strong Manchester City squad, who have depth and the ability to pull of Pep's tactics on the field, before the beginning of the league during the summer break period.