Adios Diego: What he meant to the world
Diego Armando Maradona! It is very easy to write about him, yet it is difficult, why you ask? Because there is nothing new, we can add if we wanted to tell you who he was, what he achieve, even we are confused as to what to write about him, as there is already a lot of content easily available if one wants to know about the 'el-maginifico' Argentine.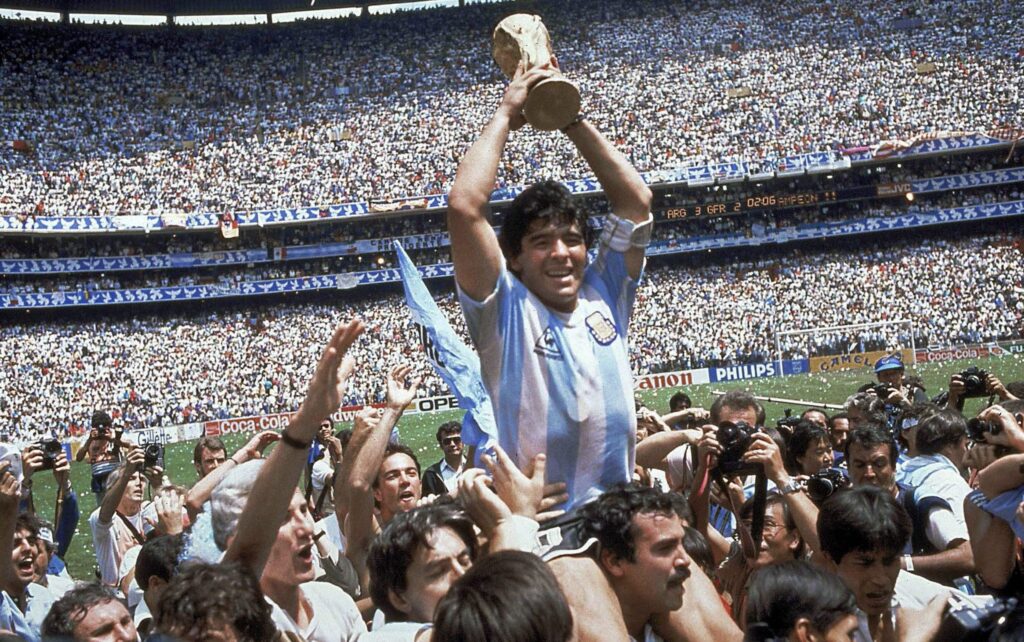 After giving a lot of thought, we asked ourselves, deep inside our hearts and other fans we know, what they know about Maradona & why did his death affect them so deeply, why could they relate such a close connection, even after he quit playing over 2 decades ago.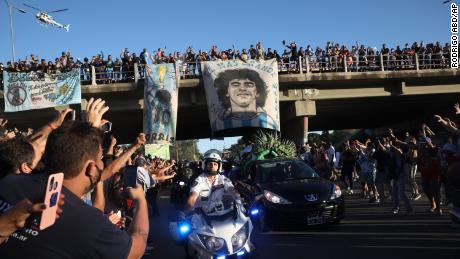 Imran, is a 50 year old who works as a sales manager in a private firm, with 2 kids, who both love the beautiful game, he tells us how he and his cousins gathered money to buy those classic small 12 inch screen Japanese televisions just to watch Mexico 86 in color. "Wow! It's been 34 years, but it feels like yesterday, I was 16 and during the scorching summer holidays of Lahore, we used to play kick in the park nearby the neighborhood, and we used to try and emulate the legendary Argentine." Imran stops with a laugh. He adds on that the kids used to try and dribble the entire team and if after being successful and scoring, they would take off their shirts and shout 'Maradona, Maradona, Maradona'!
"Maradona was a hero; we were teens back then, after a hectic school year period, the summers were most awaited holidays of the season! The kids would make up stories of what they heard about Maradona do in a particular match to the opponents, and some of us believed it because the hype was unreal but others would not, because rarely did we see it so by our own eyes." He adds. Like the lyrics of the song (by Smash Mouth) goes, 'When I saw her face, I'm a believer', trust me, the kids/teenagers from Lahore did become believes after they saw Diego, staying up late all night until dawn to watch Argentina play in Mexico. He literally made headlines every game, thankfully for the right reasons then, because he was too good to watch, the way people spoke later about Luis Ronaldo De Nazario, Cristiano Ronaldo or Lionel Messi.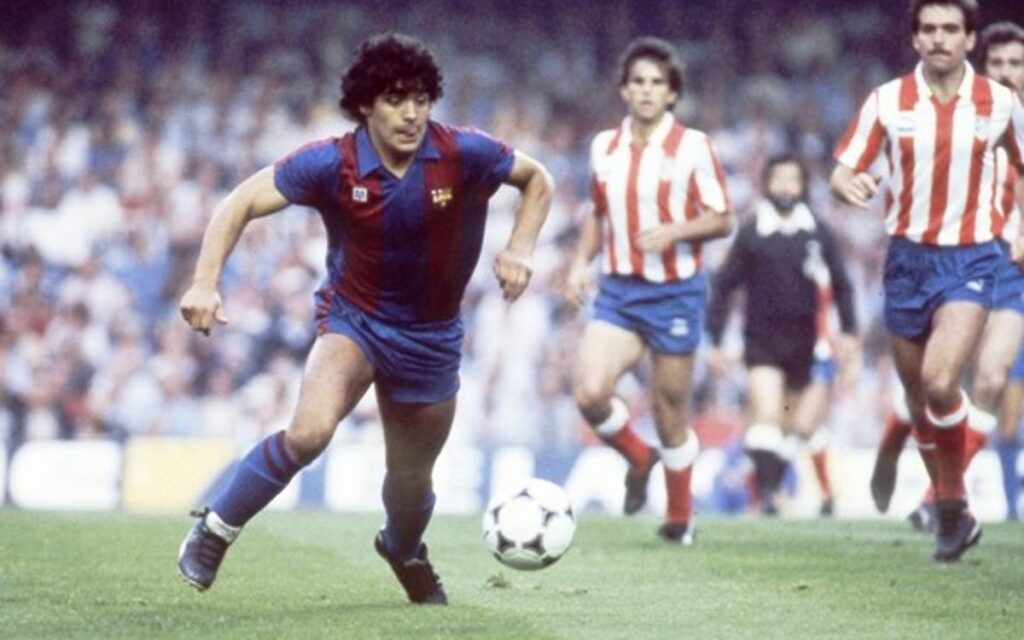 "He is what we talk about Messi or Ronaldo now, dare I say even better," said Habib, currently an HR Manager, he was a goalkeeper in the 80s for his school team when he was around 12 and saw Maradona. "We used to joke with each other, my team mates would make fun of me and say, you could never stop Diego's shots, I would reply I could but deep inside, I knew Maradona was too smart to have easily found millions of ways to get a goal past me… with ease" Mansoor laughed with slight tears in his eyes.
Both individuals mentioned above, agreed that Diego Maradona takes them back and they were stuck back in the 80s after hearing upon his death. Now most of us may not have seen him play live on the tele but those who did, can never forget him. May be this is something we can realize after the greats retire and we tell the upcoming next generation 'Oh man you should have seen him play!'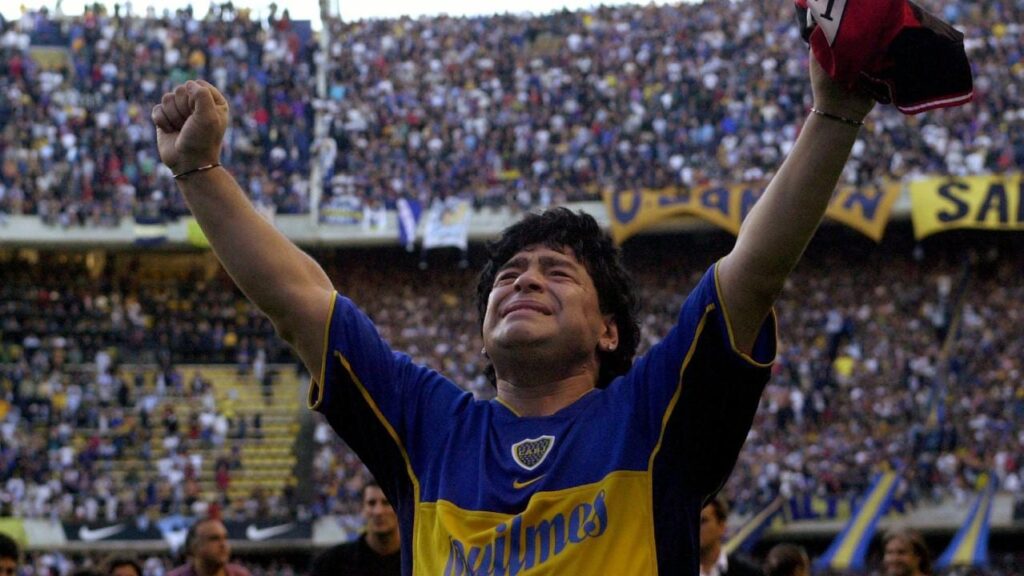 They tell their kids the same thing about Maradona, nothing but praise. We're going to keep this article positive, why talk about the wrongs when someone did a lot of rights to earn so much praise and respect of millions. Thank God, there was no social media back then; fans grew respecting their athletes rather than finding ways to bash them. We met more than just 2 people to ask about Maradona, not many in Pakistan really saw him play until 86, some were lucky to travel abroad for summer vacations, especially in UK & Europe.
Luckily, to write this article without any complications and contrasts, they were on the same page, as if they were all programmed to recall their memories and thoughts for this day. We joked, after nearly 3 decades, you might forget your wedding anniversary but not Diego Maradaona, and quite a lot of them burst in laughter, this was all in their cognitive memory, waiting to be triggered, coming out in the open again. This was news, big headline! Diego Maradona passes away aged 60 in Argentina, after struggling with health over last 10-14 years.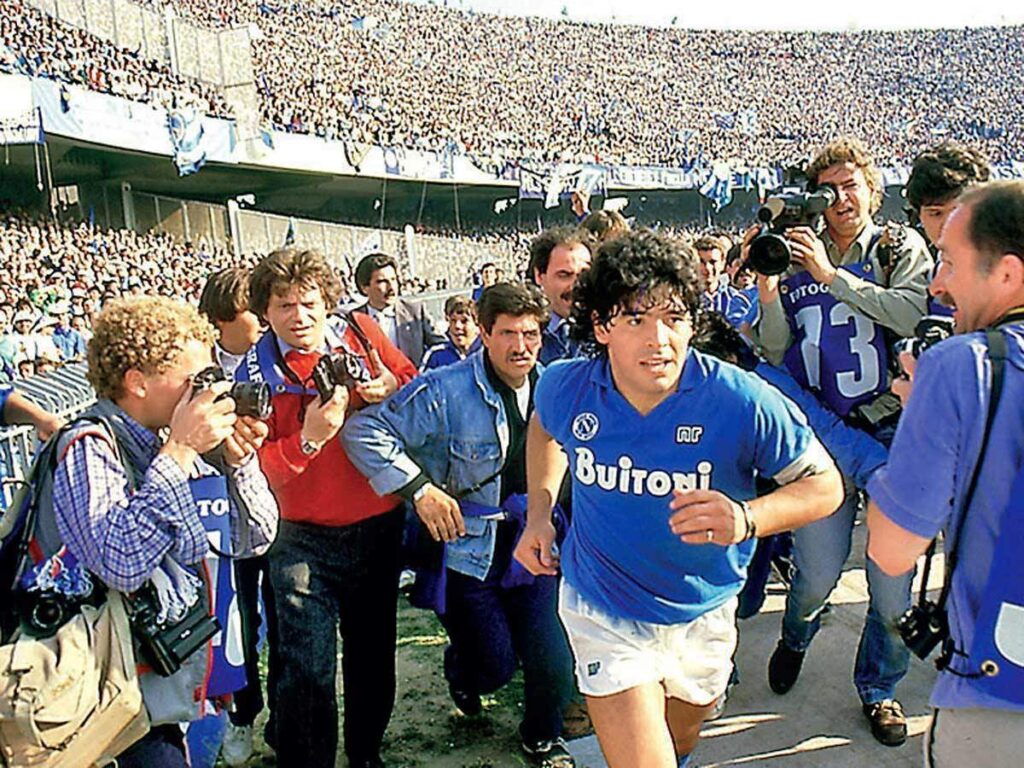 Argentina is considered as one of football's powerhouses since the 70s, every world cup they participate, they are expected to be one of the favorites. What made Maradona so different and standout in the 86 was the fact that his teammates were ready to give their all for the country but it was only Diego, who would produce the match defining winning moments, never before had a player been so dominant in the entire tournament. Yes, Pele won 3 World Cups, but that Brazil team consisted of superstars, unlike the Argentine side of 80s.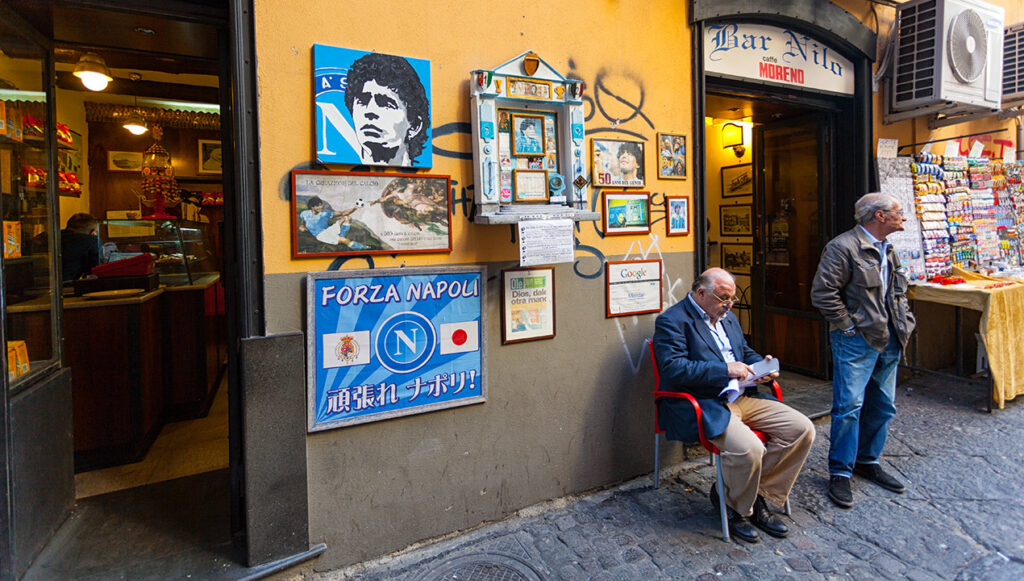 Maradona played in Napoli, the south of Italy, which was one of the poorest cities, the football was also dominated by the wealthier northern based clubs. All that changed after the arrival of the lone superstar, Diego helped them win the only 2 titles they have in their history till date, it's still a passionate city, who love their football and are proud of the fact one the greatest player to walk on the pitch is associated with the City. You could find different neighborhoods comprising of murals and shrines dedicated to Diego Maradona. Between 1986-1990, Maradona, the genius was the star that elevated everyone else in the team; there was no one to continue the mantle after his departure.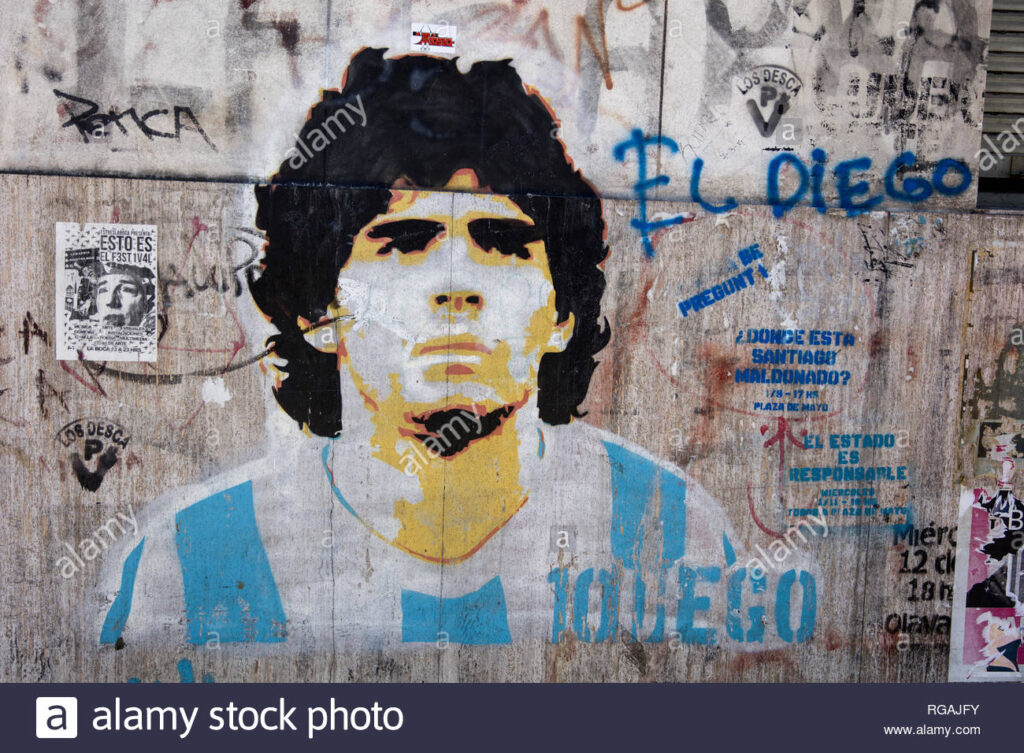 During his stay, he was not only loved for his game on the pitch but his connections of the pitch and love for Naples was visible. Maradona grew up in one of the poorest suburbs outside of Buenos Aires, he knew what it was like to grow up in poverty and mocked by the people with wealth. The Nepolitans were made fun by rival fans from the rich north, they were known as 'Thieves & drug addicts' to most of the Italians. No wonder the loss was so deeply felt in Naples as much as it was in the entire country of Argentina. He made 'the poor feel rich' said the Napoli fans.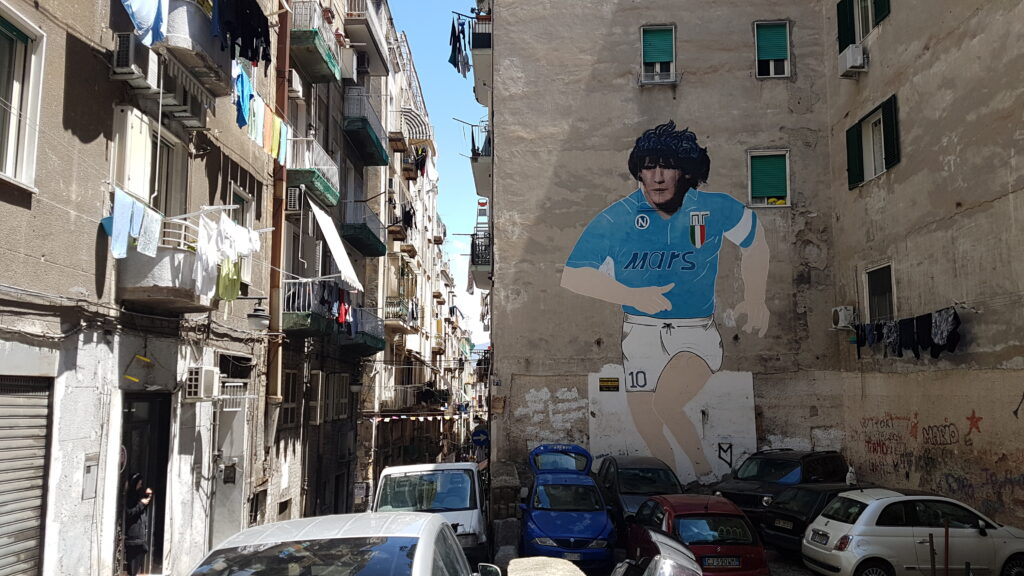 Pakistan football player and captain, Saddam Hussain along with current midfielder, Saadullah & former legendary striker, Essa Khan all paid tributes to the legend, they said he was a 'virtual coach', and we can learn so much by watching his skills, reading about his life and how he gave hope to the people, he was a household name back then and inspired millions to take up football. He modernized the game and no one could match his skills.
We're almost at the end of the end now, but how can we not check the impact Maradona's passing away had made in the football mad area of Lyari in Karachi. An article on express tribune by Natasha Raheel talks about the impact Maradona's passing away had in the area. Many were upset and teams suspended training & matches, in the area of Karachi which is known as 'little Brazil' where Brazilian stars are idolized, Maradona as an Argentine made way decades ago, just to throw a little banter, even Messi has made his way recently in the hearts of the locals. The locals intended to hold vigil for the Argentine legend but they respected the Covid19 SOP guidelines and avoided gatherings.
Imran cheekily said "Imagine if Maradona had also won a world cup with Argentina as a coach", oh yes, that would have added more greatness to his legacy, a hero reborn guiding his nation to the yet another global success but unfortunately, it was not to be for him and his country. It would have been great if he had visited Pakistan, I know it sounds odd, especially after he criticized the Argentine FA for knowing about